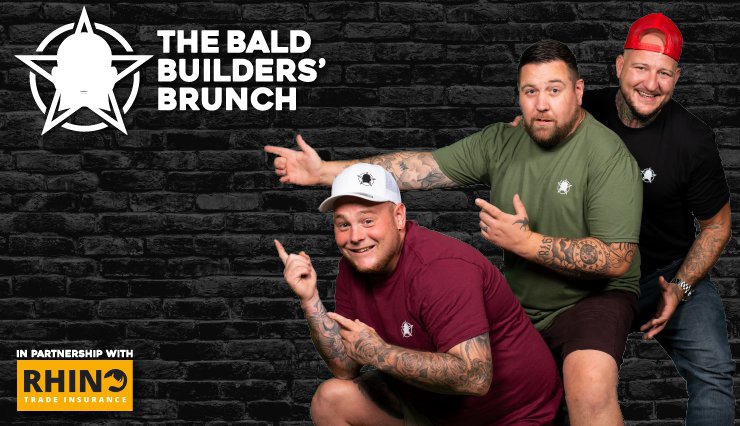 Social Media stars, Brad and Sam, who have clocked up nearly a million followers across their network, are bringing their unique mix of comedy, personality and fun to Fix Radio every Friday from 11am.
The Bald Builders' Brunch, sponsored by Rhino Trade Insurance will be the must listen radio event of the week on sites, in vans and anywhere you need get your podcasting Fix!
Tony Dibbin, Consultant Content Director, says: "It's been my goal since I joined Fix a few months ago to sign these guys. They're incredible communicators and in an era where engaging content wins, I'm thrilled to welcome them to Fix Radio."The new show aims to get builders and tradespeople to celebrate downing tools as they head into the weekend."
Brad Hanson, one half of the pair, says: "This is really exciting for us. We've always wanted to bring The Bald Builders to radio and now we can. We can't wait to get behind the mics and start tearing up the airwaves."
Troy Stevens, Commercial Director for Rhino Trade Insurance, says: "The Bald Builders are the gold standard in banter and entertainment for tradespeople and we are delighted to partnering with Brad & Sam and Fix Radio for this exciting new show."
The show will be promoted via several London billboards including a site on Cromwell Road, so look out for us when you're driving around town in the van!
The Bald Builders Brunch starts 11am on Friday 7th August - only on Fix Radio.