Hi Everyone,
Clive Holland here, doing my best to keep you as up to date and informed as I can on the ongoing COVID-19 pandemic situation.

Over the coming weeks I'm hosting a special Covid-19 Construction Support programme where I look at the difficulties faced by businesses in the wake of this historic disruption.
I will be speaking to people from the ground about the challenges they're facing and offering business advice where I can.
The show airs Monday to Thursdays between 1pm and 2pm to get as much information to you as possible.
You can listen live here at fixradio.co.uk, on DAB across London and Manchester, or via our App which is available through the iOS App Store and Google Play.
If you've missed an episode and would like to catch up it's available through our On Demand system along with many of of other shows: Click Here for On Demand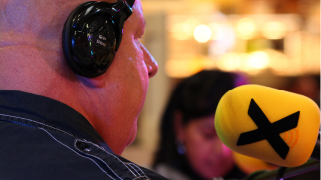 If you have any questions you would like me to tackle you can send me them through the below form, get in touch through our app or call the studio at 0330 380 3500.
In the meantime here are some helpful links I've found from around the web which might help you, we'll try and keep these as up to date as possible. If you have a resource you believe we should add to the list please get in touch.
Stay safe & keep well
Clive