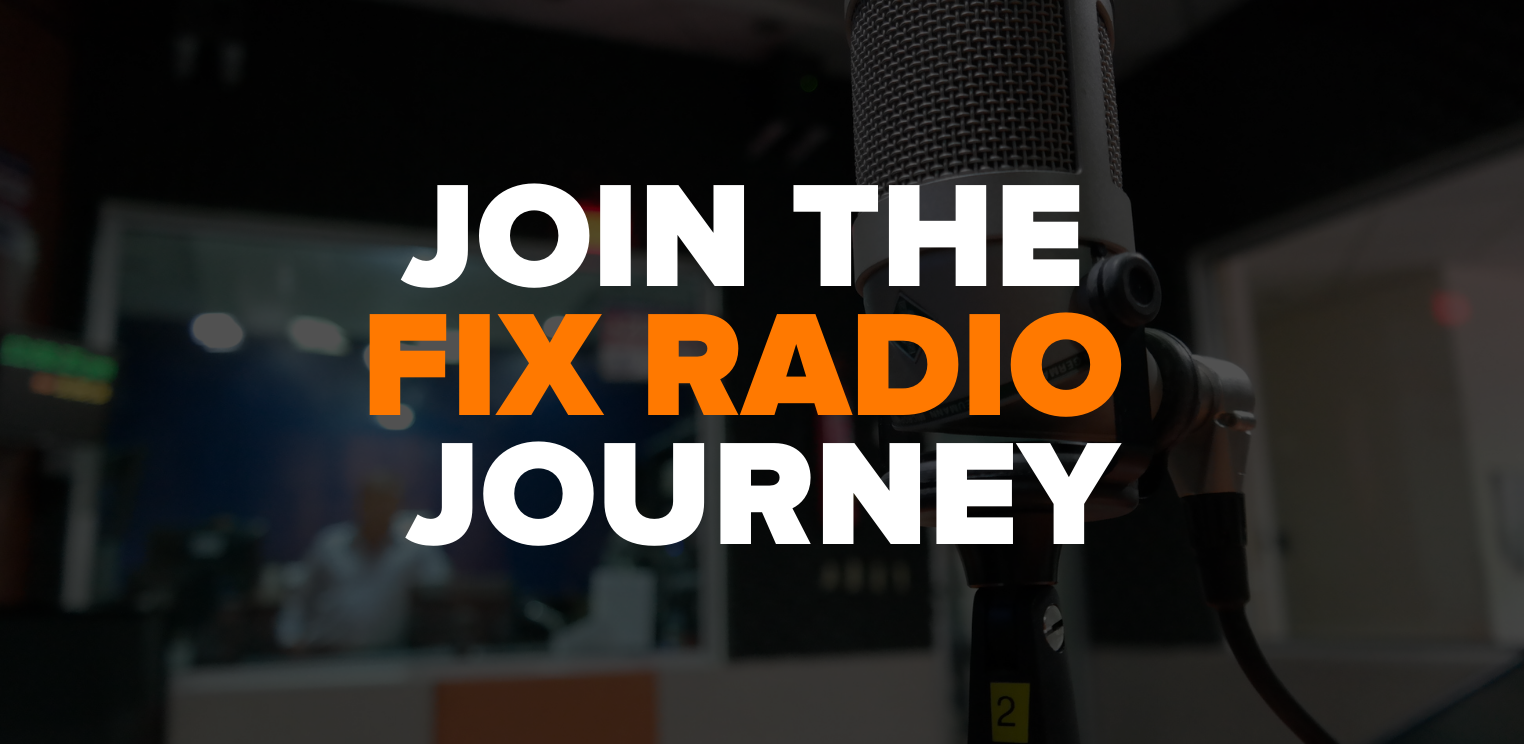 Fix Radio has been awarded a national license and is now crowdfunding!
Fix Radio is a broadcast media company focused around you, our community, who we care a great deal about – so that's why we want you all to join us on our journey as we take our radio station NATIONAL!
Therefore, we are crowdfunding, and whether you're a tradesperson who wants to chip in 10 quid, or a business owner who wants to invest 10 grand, every single penny, from our audience, helps massively.
By crowdfunding, we're giving you the opportunity to tell your pals that you're a part owner of Fix Radio. So if that piques your interest, keep scrolling...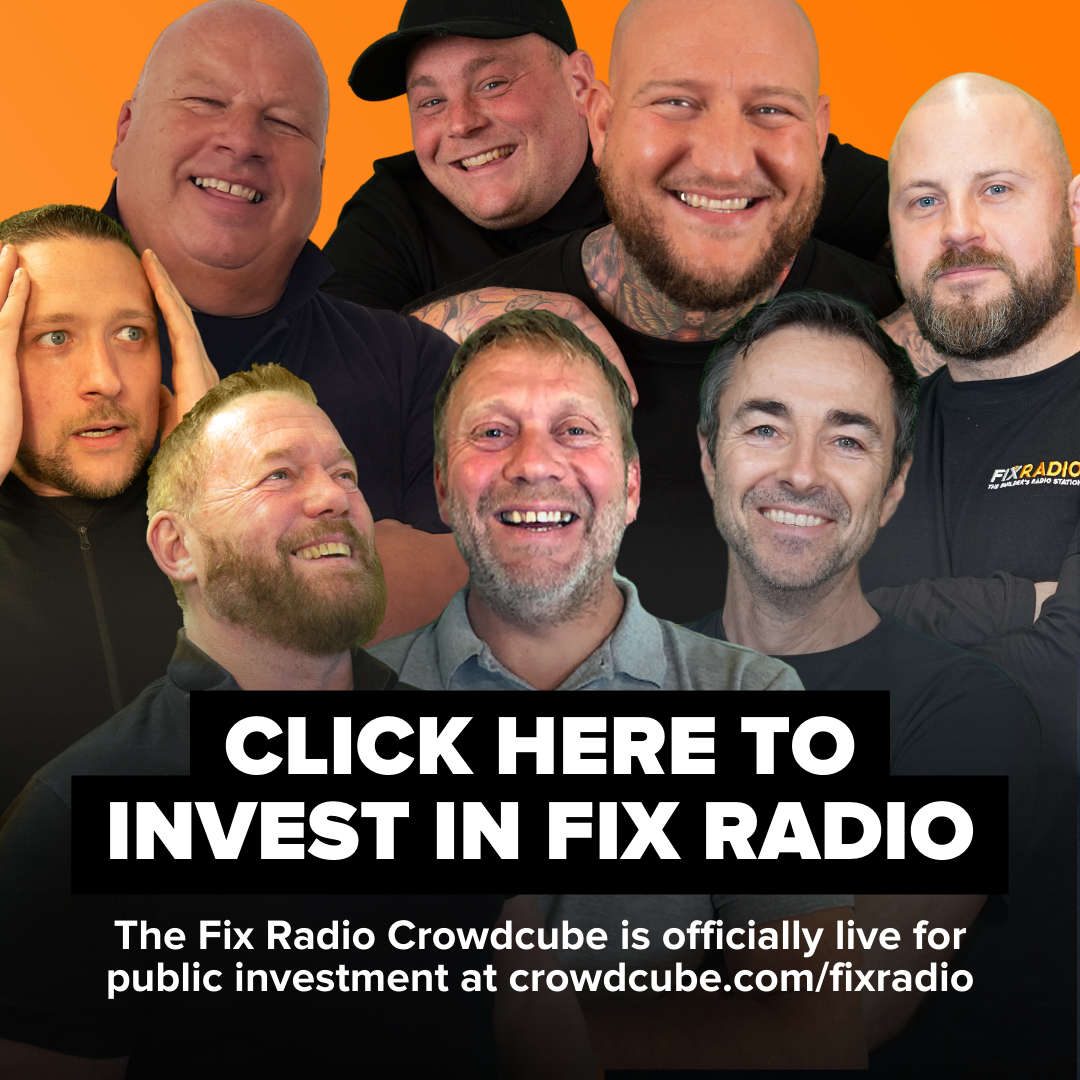 Investments of this nature carry risks to your capital. Invest Aware.
Take a minute to read through our FAQs.
Why are we Crowdfunding?

Good question! 2021 was our biggest year yet, but the Fix Radio journey is only just hotting up! As we now prepare to become a national station and household name, this funding will allow us to flourish by improving every aspect of the business on air, offline and online. You, as an investor, will be a vital cog in that process. We want to build not only the biggest and best radio station for tradespeople, but the best community of tradespeople on the planet. We are well on our way to doing that – let's speed up the process together.

What is crowdfunding?

Crowdfunding is where a large number of people pool their money together to back a business they believe in, via an online platform. We are equity crowdfunding, for a return of shares in the business. More information on crowdfunding can be found here.

What is Crowdcube?

Crowdcube is an equity crowdfunding platform. You can invest money in return for equity in a business, and businesses can secure funding directly from their biggest supporters – you.

Who can invest?

Anyone over the age of 18 and legally entitled to invest. Unfortunately, local laws prohibit residents of the US, Canada and Japan from investing through Crowdcube's platform.

How much can I invest?

You can invest anything from £10 to £25,000, or more!. We will be offering both one-off investor rewards and ongoing benefits as part of the Fix Radio Owners Club.

Does pre-registering commit me to investing?

Not at all, it just means you'd like to have an invite to the private launch for Fix Radio's fans, customers and listeners. There's a cap to the total investment amount, so we're giving everyone who signs up now the opportunity to invest first.

What happens after I invest?

You will officially be a Fix Radio shareholder once the round has closed and the cooling-off period is over! When you become a shareholder in Fix, you will own a piece of our company and are entitled to exclusive investor rewards. If you register your interest now, we'll let you know when the private page goes live.

How do I make a return on my investment?

You would share in the financial success of a sale, an IPO or a dividend return, although these are not guaranteed outcomes. Whatever happens, you'll get to be a part of our future.

Why crowdfunding over private equity?

We wouldn't be where we are today without our amazing community of tradespeople, business owners and listeners far and wide. And we wanted to give them the chance to be part of the business, share our success and benefit from some pretty special investor rewards along the way.

What are the exclusive investor rewards?

We will be offering investors a range of exclusive rewards alongside the equity they receive for their investment. Further details will be revealed at the time of launch.

What is the share price and valuation?

You'll be able to find this and much more information once we launch on, and are live on, the Crowdcube platform.

What to do now?

If you have registered your interest above, make sure you're signed up to Crowdcube too. And do this early – seriously, don't wait till launch day!