Event Premieres 6pm 24th November here...
Join Fix Radio, Thomas Nagy and Schneider Electric as we discuss smart buildings, technology, skills and what all this means for electrical contractors.
We'll be tackling some of the industry's key talking points and getting input from key personnel including our very own Thomas Nagy.
As the built environment is responsible for 43% of the UK's carbon emissions, the construction sector clearly has a vital leadership role to play in fashioning a 'future-ready' sustainable living environment.
Initiatives such as Construct Net Zero, forthcoming government plans around homes and, and green retrofitting, growing numbers of electric vehicles and more private sector adoption of renewables all illustrate the growing momentum behind a green building revolution.
All of these changes have implications for electrical contractors whether they are working on residential properties or on large commercial projects.
Fix Radio is bringing Schneider Electric into the studio for a dedicated roundtable to discuss the key challenges for electrical contractors in a new phase of sustainable construction.
The 45-minute session will cover the emergence of smart buildings, future technologies and skills and new business opportunities.
For those wishing to watch the event, it's free to register, attendees will also have the chance to enter our free draw for a chance to win a £500 Amazon gift card or one of ten goody bags, courtesy of our sponsors Schneider Electric.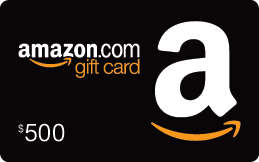 Fix Radio terms and conditions can be found
here
Competition entries close on 24th November 2021