Event Premieres 6pm 18th January
Register to watch the Carpentry roundtable premiere with Fix Radio and Robin Clevett.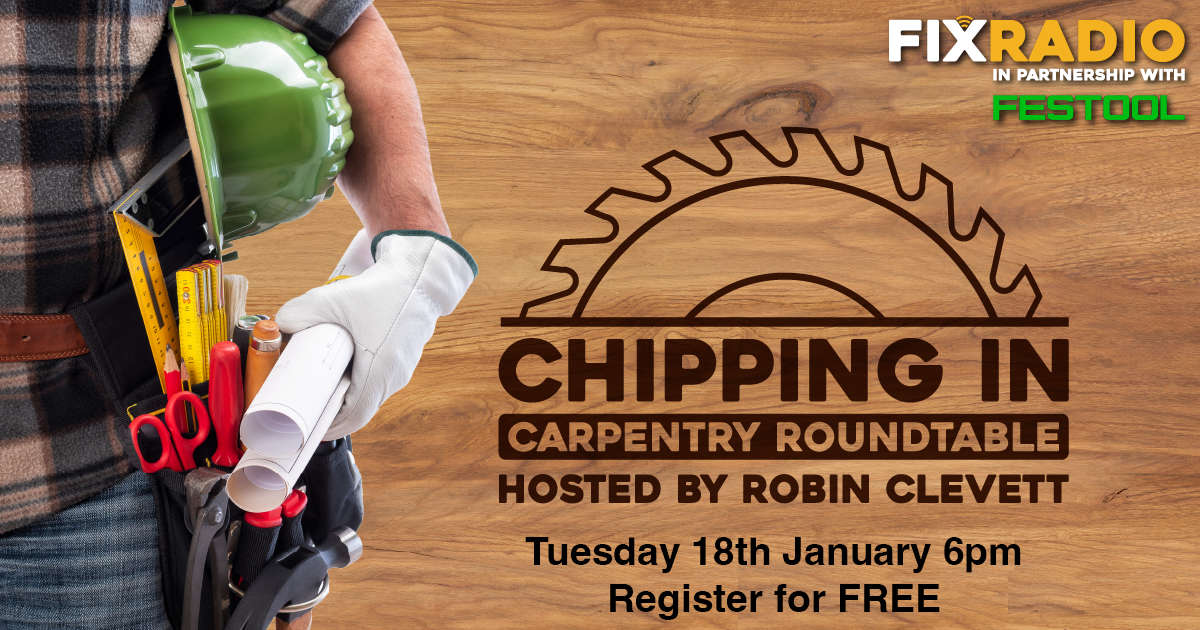 Welcome to the Carpentry Roundtable, hosted by Robin Clevett and brought to you in association with Festool.
Robin will be joined by Gordon Farrer of Festool, and carpentry influencer, John Argyle of Enfield Refurbishments. Over the course of 30 - 40 minutes they're going to be discussing all things tools! They'll cover some of the latest product innovations, health and safety and after sales support.
We're also going be covering tool theft, its devastating impact on the trade and how Festool are trying to combat this huge problem.
To watch the event premiere simply register below.
On the night we'll be taking questions live and covering topics including:
What does the future of tool technology hold.
R&D/design process

Battery technology
Tool theft and its impact on the trade.
Health & Safety improvements over the last 15 years.
Dust extraction

Specific H&S features
After sales support. Why Festool's buy once mantra is so compelling.
Power tools costs vs value.
Fix Radio terms and conditions can be found
here
Competition entries close on 18th January 2022.