There's never been a more important time to focus on mental health & what that means within the construction industry - it's a silent crisis with men in the industry three times more likely to take their own life than in any other sector*.
Join Clive Holland and the team from Construction Helpline for a free webinar focused on Inclusion & Mental Health in the Construction Industry.
Construction Helpline are offering a free webinar with a focus on ways to make the workplace inclusive and diverse for all. They'll also be looking at the obstacles and challenges of working in a post-pandemic world and examining its impact on mental health within the industry.
The webinar is completely free to attend and starts at 5pm on Thursday the 13th of May.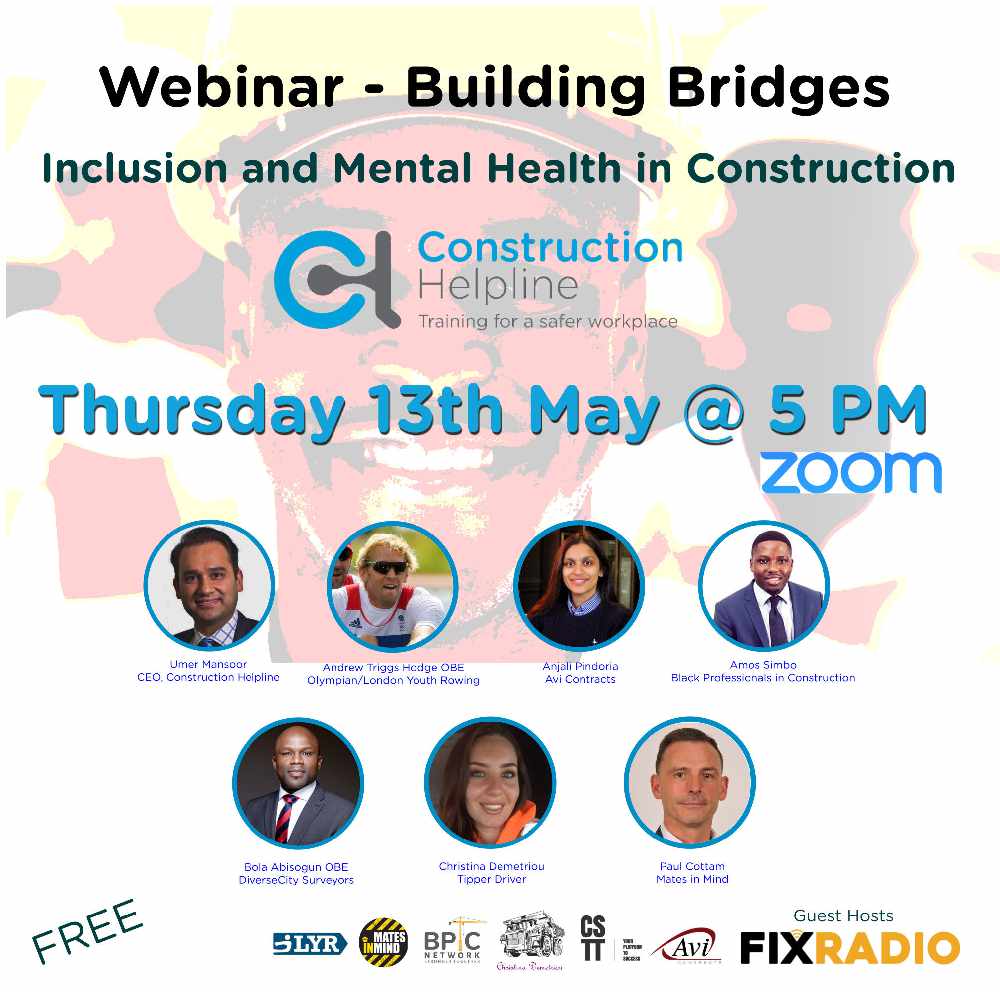 *CIOB research: https://bit.ly/3y2Fvbm