In celebration of the launch of their new respirator, Fix Radio have teamed up with 3M to bring fresh bacon butties to hard working tradespeople across London.
The tour is the latest from Fix Radio who have handed out nearly 20,000 bacon butties over the last 2 years. The van is visiting building sites across the city and will stay on the road for the next few months. In the first week alone it's visited over 60 building sites across the city.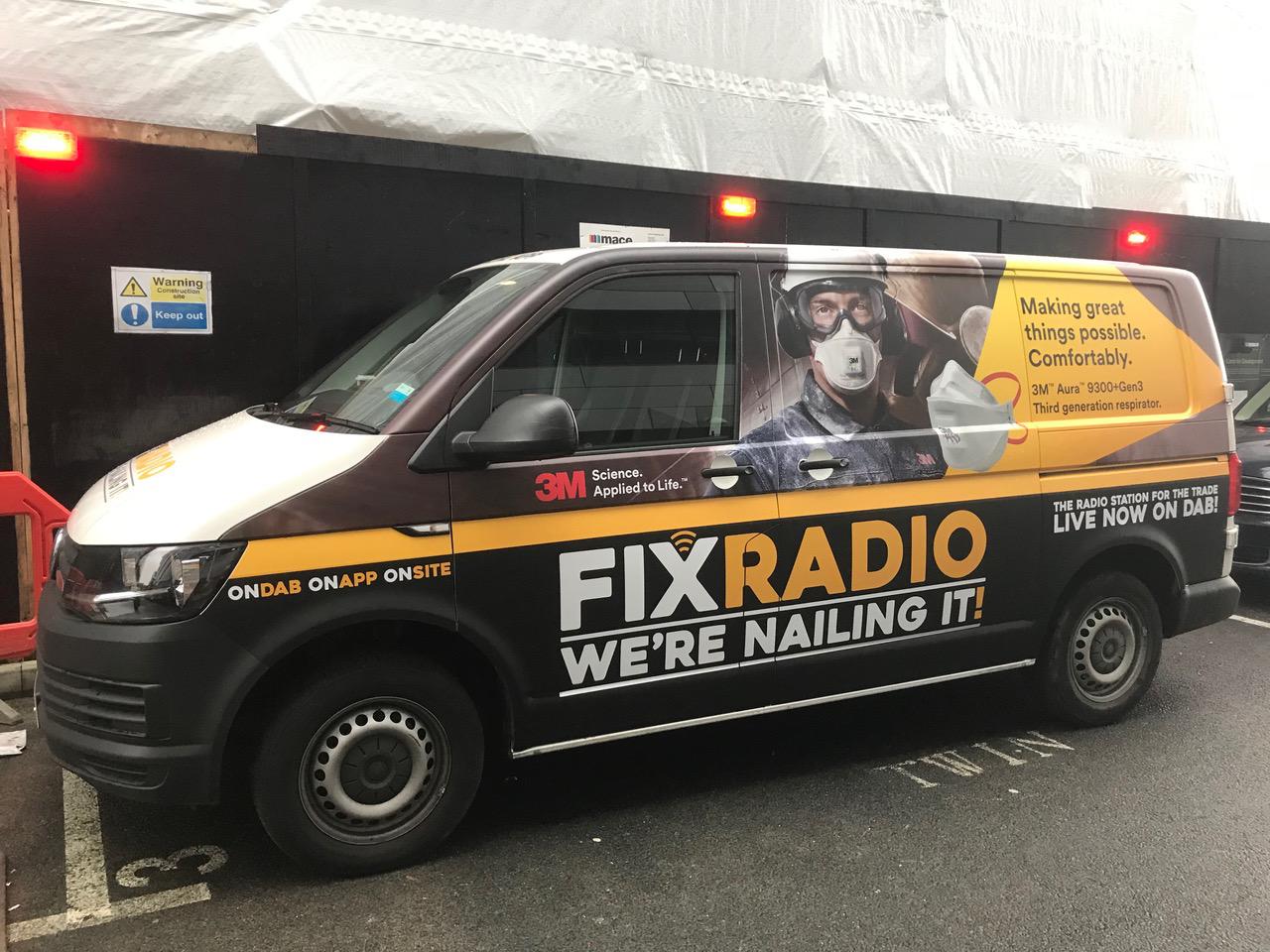 Along with a free breakfast, the tour is also handing out samples of 3M's latest model of disposable respirator. The 3M™ Aura™ Particulate Respirator 9300+Gen3 Series features the new 3M™ Cool Flow™ Comfort Valve which opens 37% easier* and allows more than 36% more air through*. It also features new braided headbands and both upper and lower tabs to ensure durability and convenience of use.
On site, the promotional team are talking to workers of all trades about their PPE needs and demonstrating the new respirators.
The Fix Radio Tour is on the road across London for the next few months, if you'd like it to visit your site please call 0203 793 4992 to request a time.
*Compared to the previous 3M™ Aura™ Particulate Respirator 9300 Series