Explore power tools and more in Bosch Professional World
An entirely new, interactive online space is being opened up to the trade with live events, demos and more.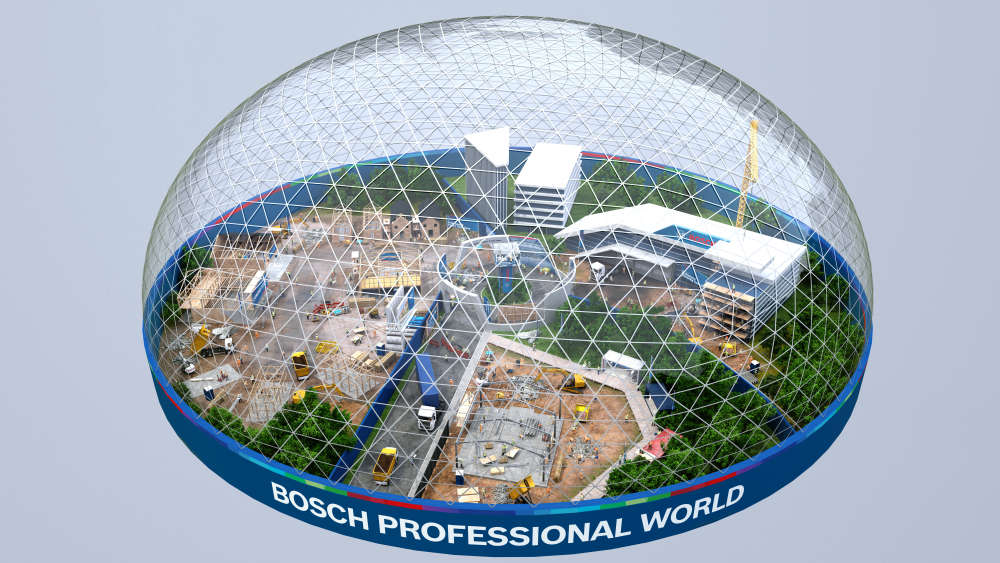 The trend towards online events and experiences continued to make inroads into the trade this summer with launch of a brand new, immersive online experience courtesy of the team at Bosch Professional.
Bosch Professional World is an immersive, 3D environment where the trade can explore openly, using "hotspots" or navigation points to move through the world - accessing power tool demonstrations, data sheets and content to see the tools in action. Users are taken on a journey through Bosch Professional World, exploring the power tool "zone", Bosch measuring tools and accessories.
The new online space also functions as an events arena, with expert speakers and guests sharing knowledge, as well as hosting influencers and new releases exclusively on the platform.
Virtual ribbon-cutting
Bosch Professional World went live on July 8th, with a virtual ribbon-cutting event streamed live across the brand's Facebook and Instagram accounts - and gave tradespeople the chance to win sought-after Bosch gear. Users took part in a competition themed around items you can find in the online world, and a Q&A was held with the expert panel of guests.
You can dive straight in and explore the new virtual space at https://boschprofessionalworld.com and check out the various zones now!