Carpenter Requires Skin Grafts After Hot Water Bottle Explodes On His Lap
Posted: Monday, May 10th, 2021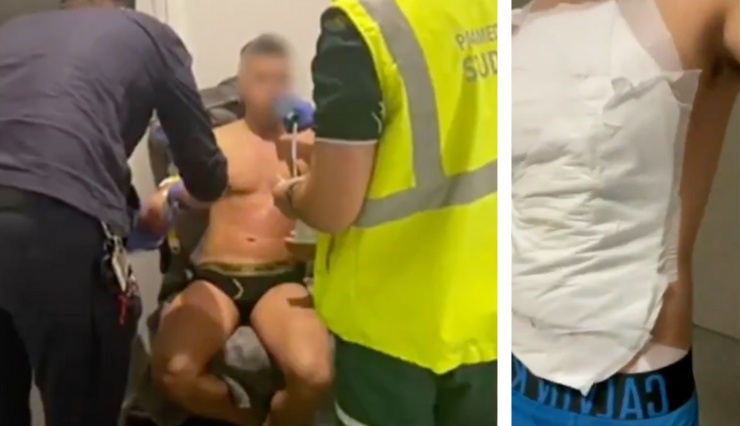 A carpenter in Australia ended up in the emergency room after a hot water bottle suddenly exploded on his lap while he was playing playstation, severely burning his legs, hands and…well other parts too.
OUCH!
The 20-year-old apprentice from Melbourne was left needing a skin graft and emergency surgery to his legs and chest following the incident and spent a week recovering in the burns unit wing of Alfred Hospital - suffering second and third-degree burns on his thighs and hands.
As reported by 9News, the mother of the tradesmen recalled the moment she heard him screaming out in agony ""His body went into shock and he was trembling … it was a horrific sight to see, I wouldn't wish it upon anyone."
"We had him under that cold shower because the minute we stepped him out he was on fire."
He is expected to make a full recovery however scars from the skin grafts are likely.
A 20 year old #Coburg man has undergone painful surgery after suffering serious burns from a hot water bottle.

The young man's mother is calling for them to be banned after it spontaneously ruptured. @NearyTy_9 #9News pic.twitter.com/UKHmoSpy2N

— 9News Melbourne (@9NewsMelb) May 10, 2021
Doctor Dane Holden from the burns unit says the incident is a timely reminder of the dangers of using hot water bottles, that should only ever be filled up with hot water from the tap and not boiling water from the kettle.
It's also advised to replace these items every 12 months as while they may appear fine, hot water bottle can deteriorate in time and seals and plastics can wear out.
(H/T 9News)
Feature Image Credit: 9News
Trending Stories
Comments
Add a comment
Log in
to the club or enter your details below.