Arachnophobic Tradesman Filmed Unknowingly Working Next To Giant Spider
Posted: Monday, April 26th, 2021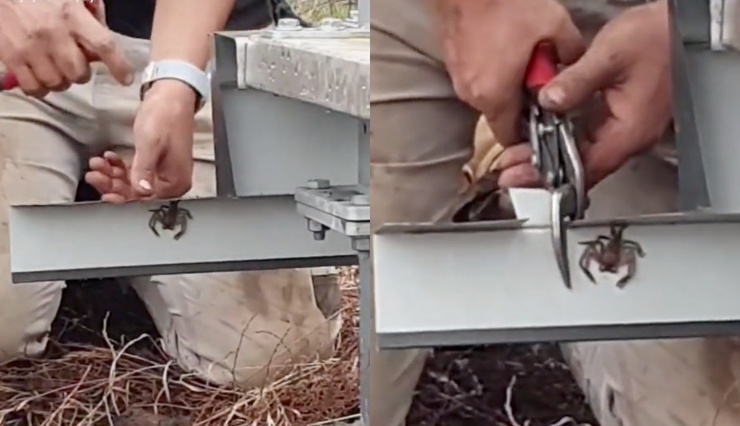 There's 2 types of people in this world: Those who care enough about their mates that would alert them to danger if they know there is something around that might frighten or terrify them.
Or the other kind, who are aware of such fears but choose not to warn their friends in the interest of humour, comedy and laughter.
Personally, I'm the latter.
And so is a tradesman who filmed his mate on site working perilously close to a huntsman spider - knowing his colleague has an intense fear of them.
The video was captioned with 'When you know someone hates spiders so you say nothing' and TikTok user Jaydenboydy even double-downed on the taunting, accompanying the footage with the Spiderman theme song.
The video has racked up more than 5.7 million views with many - including this writer - a little disappointed that the moment of realisation and 'reaction' wasn't posted.
As you might expect this was filmed on a site in Australia, with one user commenting to clear up any debate that some people - most likely Americans - had in that they thought the insect might have been a scorpion.
One wrote "I guarantee all of you it was a huntsman they basically run s**t here in Australia".
Despite their large and scary appearance, the truth is huntsman spiders are non-venomous and don't pose any threat to humans.
Still wouldn't want one that close to my hand.
(H/T Daily Mail)
Trending Stories
The RSS feed could not be loaded.
Comments
Add a comment
Log in
to the club or enter your details below.