Watch The Moment 2 Tradesmen's Trucks Collide On Motorway
Posted: Thursday, February 18th, 2021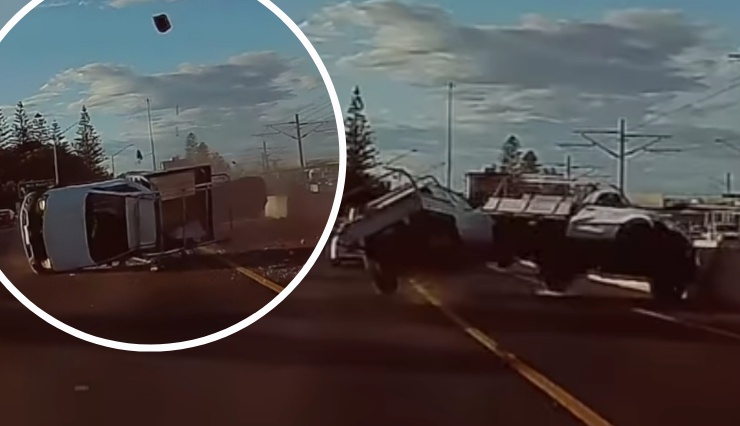 Dash cam footage has captured the moment two tradesmen's trucks collided on a freeway in Australia that sent both vehicles flipping on their sides.
The clip shows a tradesmen driving directly into the back of the tradesmen's truck in front of him on Perth's Kwinana Freeway, sending both vehicles into a concrete barrier on the right before the force and momentum of the collision sends both cars into the air and flipping down the busy freeway.
Miraculously, despite glass and vehicle debris flying in the air and both vehicles rolling multiple times, both of the drivers came out of the accident uninjured but understandably shaken up.
From the point of original contact, the trucks ended up 20 meters down the road and brought about significant traffic delays and congestion of up to an hour with all lanes of the highway being forced to close.
The terrifying moment was shared on Reddit by M-C-Husband with the caption ""Monday morning didn't go as planned for a couple of tradies today."
Importantly, they added that both drivers were OK.
"For you guys asking all three blokes were okay!" they said.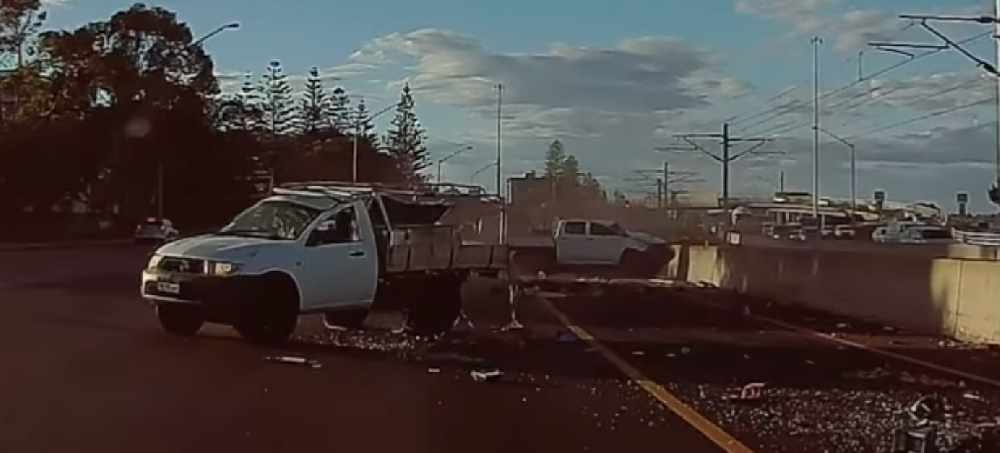 "They may have some late onset concussion and whiplash but no major injuries thankfully. Not sure how to be honest."
It's not yet clear what caused the driver of the rear truck to suddenly accelerate or if the driver of the truck in the front happened to break suddenly which resulted in the two trucks coming into contact with each other.
The footage was also shared by Dash Cam Owners Australia on YouTube, where it's been viewed 33,000 views.
Police are investigating the crash.
(H/T Perth Now)
Comments
Add a comment
Log in
to the club or enter your details below.