The Yorkshire Sparky Whose Spacer Invention scored him £100,000
Posted: Monday, October 26th, 2020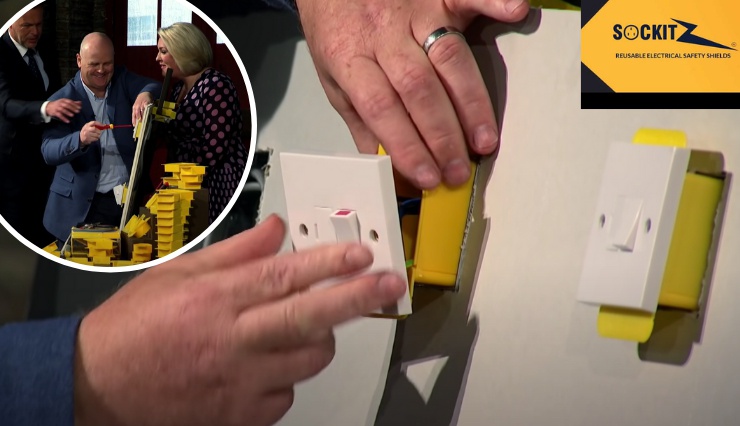 A former sparky's electrical invention, an insulating spacer aimed at reducing recurring site visits from electricians, is still going strong 12 months after scoring a £100,000 investment on Dragons' Den, with new products released and out to market.
Richard Brook, a Yorkshire-based inventor, was one of the most memorable entrepreneurs on the 17th season of the show when he nervously presented his range of insulating spacers; Sockitz.
According to the Sockitz website, the product is described as an insulating spacer which prevents access to live parts and allows trades to work safely around electrical accessories. They also enable a higher quality installation.
Sockitz prevents the plaster from going into back boxes and creates a straight edge for tilers, so tiles don't overlap fixing lugs. For a rewire it allows for the first and second fix completion in one operation.
Although Sockitz is a temporary device, they still allow installations to achieve compliance with wiring regulations. They are designed to comply with BS5733 -General requirements for electrical accessories.
He went into the Den seeking a £100,000 investment for 30% of his company. He left with the full investment but gave up 40% of his business with Dragons' Deborah Meaden and Theo Paphitis combining for the offer.
Watch the sales pitch below:
Since the show aired, a new product has been launched with the SSD170X Safety Shield. It can be installed at 1st fix of the electrical installation on new build sites using the socket screws. Insert the blank-it to prevent plaster and paint entering into the back box.
Comments
Add a comment
Log in
to the club or enter your details below.