The Former Plumber-Turned-YouTuber Making Serious £££
Posted: Tuesday, December 8th, 2020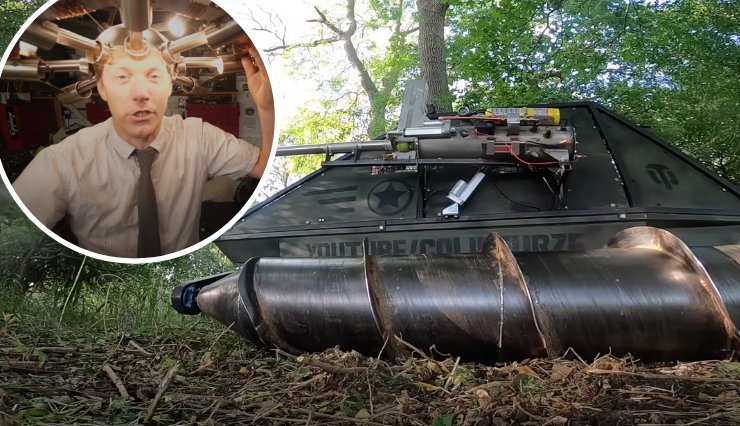 We all know plumbers can be a little bit bonkers but one bloke who gives new meaning to that definition is 41-year-old former plumber, Colin Furze, who's Youtube channel has just passed 10 million subscribers.
Yep….10 MILLION subscribers.
So what's his channel all about? Well it's basically the home of some of the most absurd science experiments and building inventions known to man.
Essentially whatever unusual vehicle or project that pops into Colin's head..he makes!
Some of his inventions include a homemade hoverbike, attaching a flamethrower to a rickshaw and a 3 story bath contraption.
He's even built an apocalyptic bunker in his garden! Not sure what council approved that.
In remarks made to inews, the Lincolnshire man said "All I'm trained in is plumbing. Most of what I do everyday is just winging it".
His videos have racked up more than 1.2 billion views and as a result, he gave up his plumbing job back in 2011 as the amount of revenue generated from his videos has far surpassed what he was earning on the tools.
He also sells T-shirts, face masks and the 'safety tie' Furze wears in every clip for £20.
To see his unbeatable man-cave/bunker buried beneath his back garden, check out the video below.
(H/T inews)
Comments
Add a comment
Log in
to the club or enter your details below.