Stoke Electrician Tampers with Underground Cable. Cuts Power to 1200 Homes
Posted: Monday, November 9th, 2020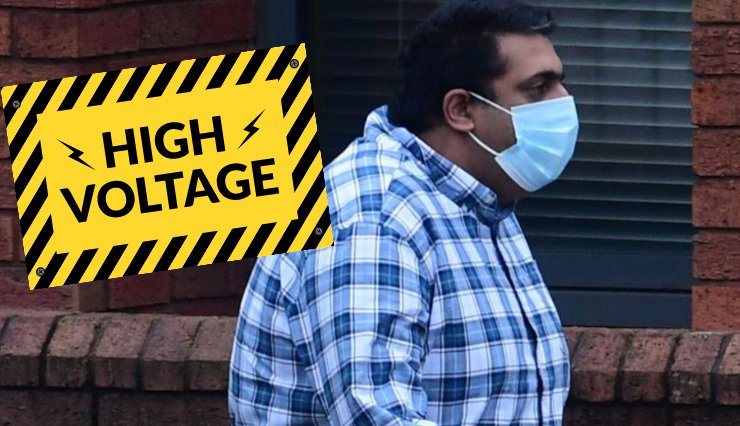 An electrician has been ordered to pay £7000 in compensation after he caused a small explosion that led to 1,251 Stoke-On-Trent homes having no power for hours.
Mohammed Ali, 32, faced the Magistrates at North Staffordshire Justice Centre after he tampered with the 11,000-volt underground cable that the prosecution claims was an attempt to illegally extract electricity from the cable to supply the home he was working on.
After being called out to put in a new electrical supply to a set of recently renovated flats, the 32-year-old caused a small explosion and left the live core exposed in January of 2019.
As reported by the Stoke Sentinel, Prosecutor Samantha Frazer said "The property had no electrical supply. The owner spoke to the defendant, an electrician, who he had known for years. The defendant agreed to put an electrical supply in. He quoted £4,000 for the work.
"He arrived at the property with another man. He said that man was going to connect the electricity. The defendant had already cut channels into the concrete.
"The property owner left the defendant to carry out the work. He then became aware there was a problem when he received a call from his son, who had been contacted by Western Power.
"He later spoke to the defendant who offered him an £800 refund. The defendant said it was the other man working with him who had done something wrong, but he didn't want to go into any detail."
Nearby residents were left without power for almost three hours.https://t.co/n8ZcGGL9sK

— StokeonTrentLive (@Sotlive) November 8, 2020
Western Power Distribution were required to attend the scene and repair the damaged cables which came to a total of £7,226.
A representative from Western Power told the court upon arriving at the scene "he discovered a hole in the pavement on Uttoxeter Road. Outside the hole was a hammer, a screwdriver and a test lamp. He could see the red sheath that indicates a high voltage cable had been removed. The core of the cable was exposed."
"The danger of working on the cable while still live is electrocution and death."
The whole incident proved to be a costly one for Ali as he was ordered to pay £7000 in compensation to Wester Power Distribution and he was also given a 12-month community order.
(H/T Stoke Sentinel)
Comments
Add a comment
Log in
to the club or enter your details below.