Scottish Carpenter Builds Incredible Tree Castle In Lockdown
Posted: Tuesday, October 20th, 2020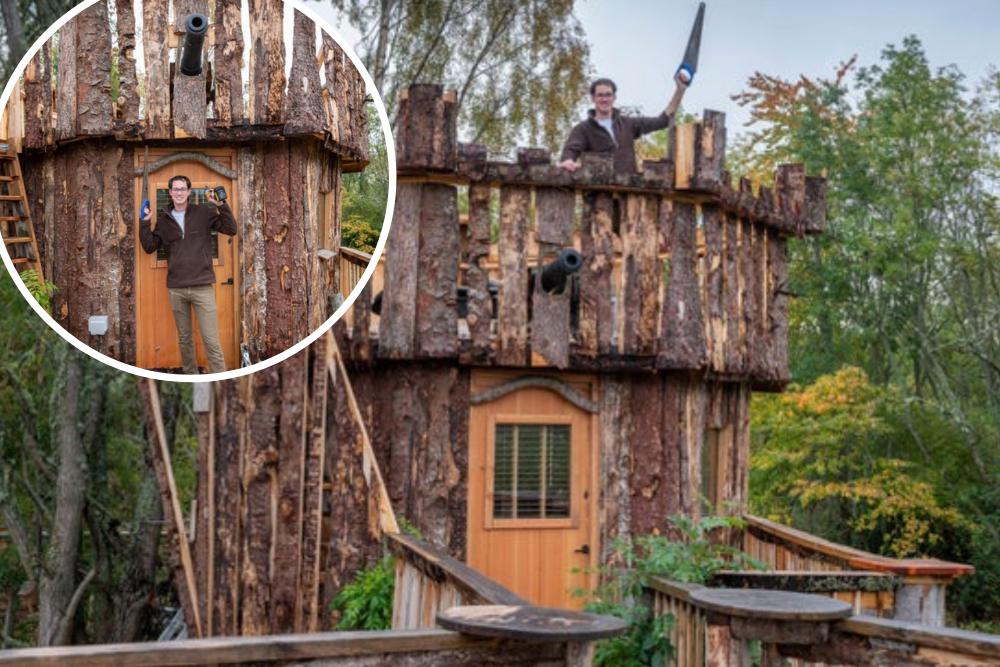 Some people baked banana bread, others did online quizzes, but one Scottish carpenter undertook a unique lockdown hobby, after he built an incredible tree castle because 'he didn't fancy sitting around and complaining about things like everyone else'.
Complete with indoor heating, a triple-glazed skylight and a cannon, this incredible bit of craftsmanship only took the talented 22 year-old 2 months to make, and he made all the furnishing by hand.
Speaking to The Scotsman, Fergus Hart said that 'all of the wood, which is Douglas Fir, was collected from the surrounding forest. The inside is plastered and coated with this non-offensive paint, and there's 200mm of insulation so it stays warm.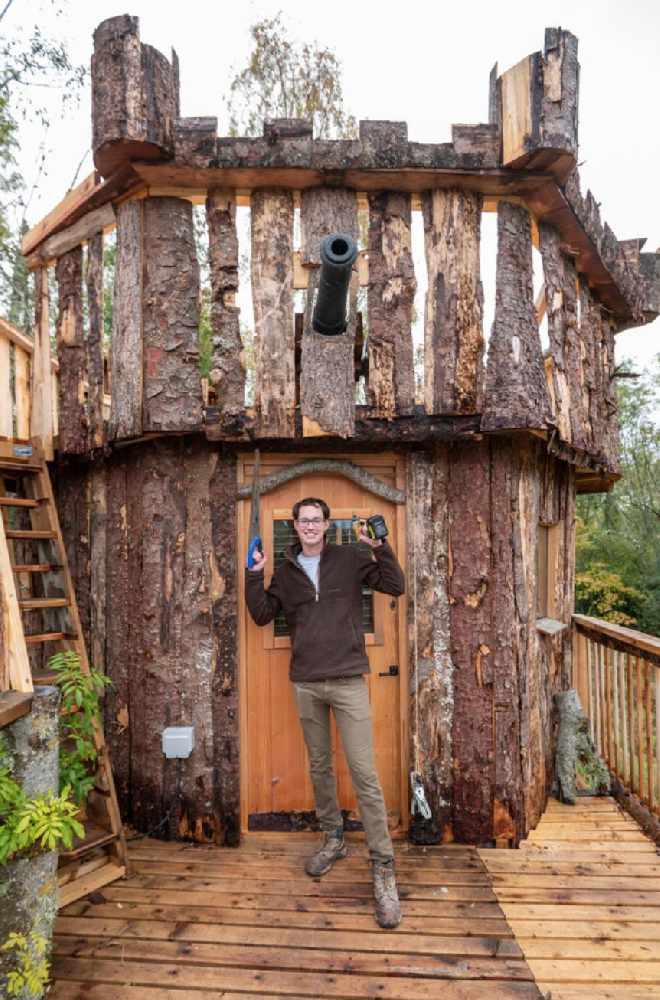 Image Credit: Phil Wilkinson 07740444373 info@philwilkinson.net
The structure also comes complete with turrets in case the need for battle should arise but I'm sure you might be wondering about the cannons and where one might get their hands on one of them..
"I had them stored nearby, I've got a fair few, but don't worry, they are just replicas', he added to The Scotsman
I mean who doesn't have these things laying about.
I mean we've all heard our fair share of 'I took up this hobby in lockdown' stories...but this surely takes the cake?
(H/T The Scotsman)
Comments
Add a comment
Log in
to the club or enter your details below.