Scottish Bloke's Revelation On Digestives Going Viral Around UK
Posted: Monday, February 15th, 2021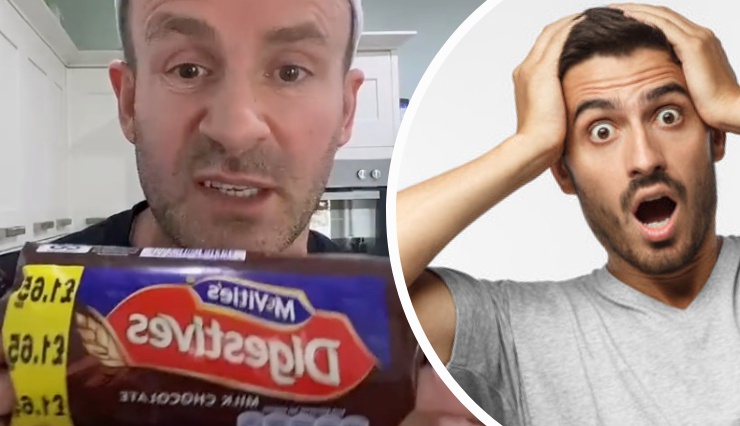 I think I speak for everyone when I say that Digestive biscuits are a heritage of the United Kingdom….but have you ever really thought about the meaning behind the iconic name?
A Scottish comedian has opened up a can of worms on TikTok after his American girlfriend made him investigate and realise something about Digestive biscuits that many are saying has left them feeling "violated".
Gary Meikle, from Glasgow, has made a video that's been seen by more than 3 million people after he explained the origins of the biscuit that might surprise you to learn.
The Scot says: "In Scotland, it's normal to eat biscuits called digestives, never even thought about the name before.
"However, my American girlfriend has just informed me that that is not normal and she demanded to read the ingredients.
"I've just Googled it and it turns out in 1839 two Scottish doctors developed these to help with the aid of the digestive system because they've got sodium bicarbonate in them, which is a laxative.
"So, essentially we have been eating biscuits that help make us s**t."
It makes sense when you think about it but that hasn't stopped a bunch of people responding to the news - that the biscuit might be a secret laxative - in some amusing ways.
Some users have claimed their life will never be the same again, commenting "I've never even questioned why they were called digestives…I will never look at a digestive the same again".
Others didn't seem to mind about the revelation saying: "Digestives slap tho - Guess who's still gonna eat them".
Toward the end of the video the Scot goes on to say "I feel violated. Why were we not taught this back in school during home economics? Like, am I the only Scottish person that didn't know this was a s**t biscuit?!"
However, since the video went viral experts have been coming forward to pour cold water over the clip.
As reported in the Mirror, dietician Catherine Brennan claimed that the ingredients in the biscuits are unlikely to make you rush to the toilet, but the bicarbonate could technically act as an antacid if you were experiencing heartburn.
Party pooper.
(H/T Mirror)
Comments
Add a comment
Log in
to the club or enter your details below.