Roofer Catches Britain's Biggest Carp But Won't Claim Record
Posted: Tuesday, October 20th, 2020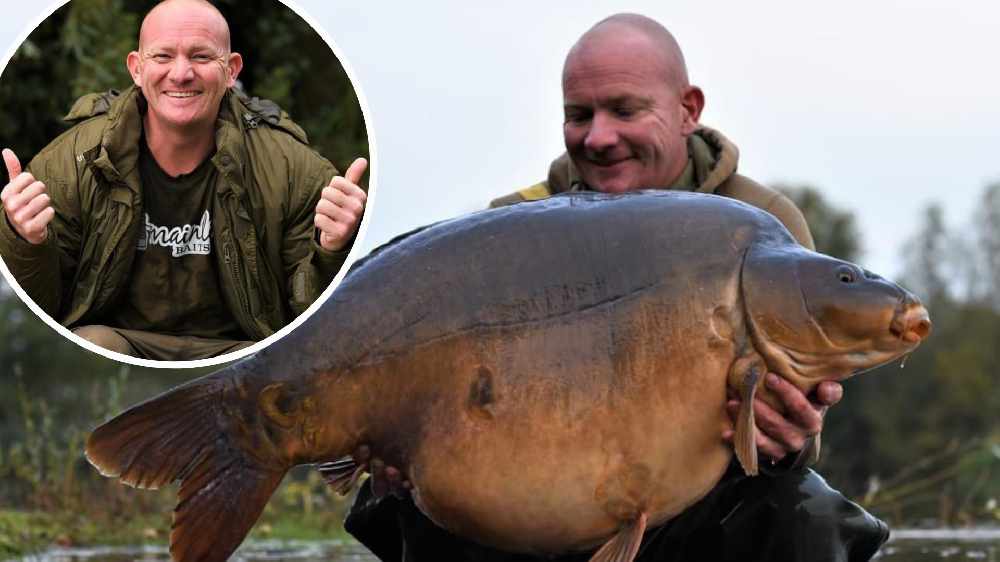 A roofer from Windsor who caught an enormous 75lb 2oz fish, that would qualify as an official British record, may not claim the record due to fears over his life.
But before you think it's the animal activists that will be the ones coming after him, it's actually the fishing purists who don't think the catch should count.
After an incredible 10 minute battle with the monster carp, Wayne Mansford couldn't believe his eyes (or the scales) when he finally managed to pull it out of the water, and went through 2 sets of scales to make sure he had weighed it correctly.
A huge congratulations to Wayne Mansford on the capture of a MASSIVE 75lb 2oz Mirror called "Marshall" from Holme Fen. Surprisingly the enormous carp fell to a very small 10mm Essential Cell wafter fished in a solid PVA bag fished over 4 buckets of particles at 120yards! pic.twitter.com/q80UJu1Nui

— Mainline Baits Official (@MainlineBaits) October 14, 2020
According to The Metro, the reason the catch is controversial is because the carp 'is an imported specimen that was put into a lake many years ago weighing 15Ib'.
In the fishing community, this means that some anglers feel it's technically not a British fish.
Traditionalists say records should only relate to 'wild' fish that have spent years growing to their full weight.
Wayne, a 38-year-old roofer from Windsor, doesn't seem too fussed about the record, saying "at the end of the day a carp is carp to me".
"I'm in a great place knowing what I have achieved but I know previously people have gone as far as receiving death threats"
"It could be a British record but I just don't know whether I want to go through all the controversy. People get very angry about imported fish and I think a lot of it is probably just jealousy"
After weighing up the 75lb 2oz monster, Wayne returned the carp back to the water safe and sound.
(H/T Metro)
Comments
Add a comment
Log in
to the club or enter your details below.