Midlands Bricklayer Skies Down Main Road In Underwear
Posted: Wednesday, February 10th, 2021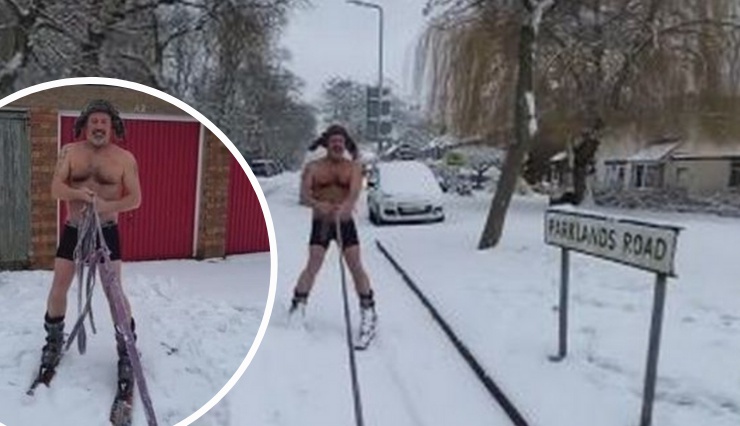 A bricklayer in The Midlands has gone semi viral over the weekend after footage emerged of him skiing through the streets of Wolverhampton wearing nothing but a pair of boxers!
Legend.
Mick Daffern, from Black Country, decided to give people something to smile about during lockdown and set off through the streets of East Park with a set of skis, a ski pole in each hand and was towed along by a truck and some rope.
Normally an avid skier, due to the pandemic this was the first time in 20 years the 51-year-old was unable to make his annual skiing trips, so it seemed almost necessary for him to take advantage of the snowfall in the midlands.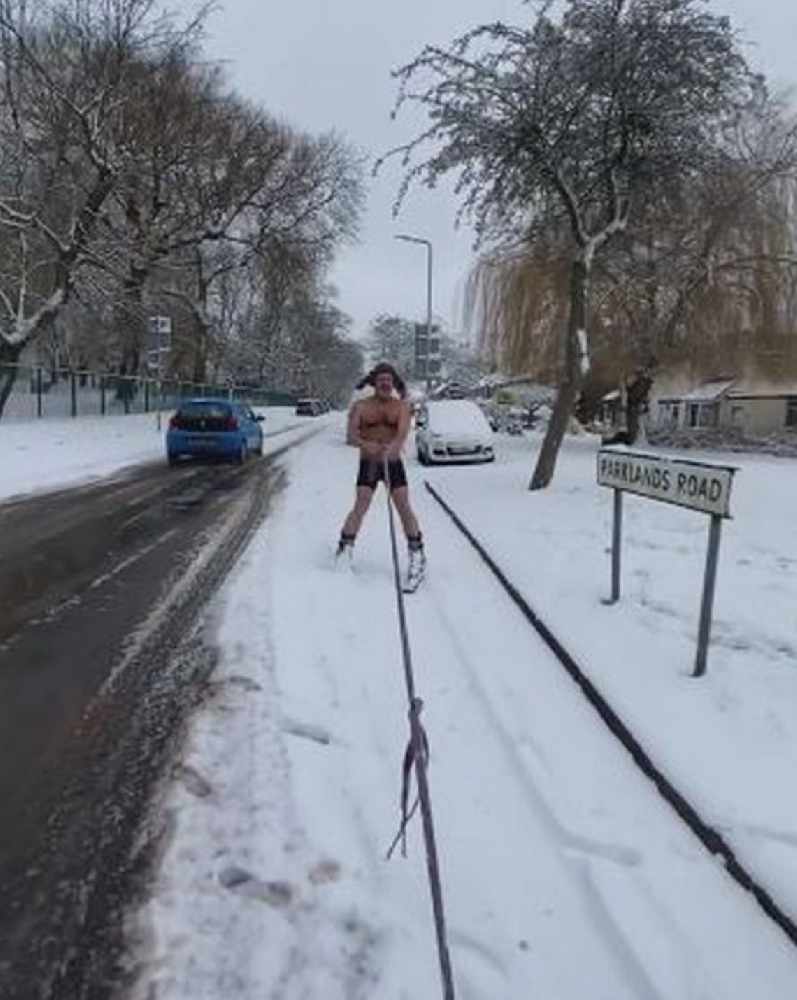 (Image Credit Mick Daffern)
Speaking to Black Country Live "It's a bit of tongue in cheek stuff, I'm glad everyone is able to have a laugh.
"I've skied for the last 20 years and this is my first year of no skiing so I could hear some banging in the loft, I went to have a look and it was the skis dancing about."
"I usually go anywhere where there is snow, the pandemic turned it into a no go. Without a doubt, I would have been on holiday drinking, laughing, eating and having a good time.
"When I saw the snow today it was a no-brainer, all I needed was a couple of inches on the ground.
You can watch the video on Birmingham Live's website
(H/T Birmingham Live)
Comments
Add a comment
Log in
to the club or enter your details below.