Lads Prank Mate Into Dressing Up As Smurf For Work
Posted: Monday, November 2nd, 2020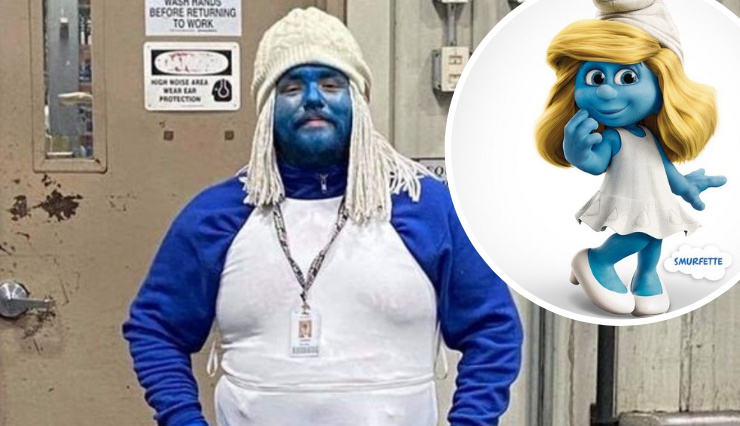 Halloween might've been a little watered-down this year but it didn't stop people from embracing the sprit, dressing up and going to work…even if nobody else was in costume.
A warehouse worker was tricked by his colleagues into dressing up as Smurf and turning up to work last week for Halloween and the image of him owning it has since gone viral.
Complete with a white wig, white overalls and of course the famous blue skin, the man turned up to work and realised the whole warehouse had played a massive prank on him.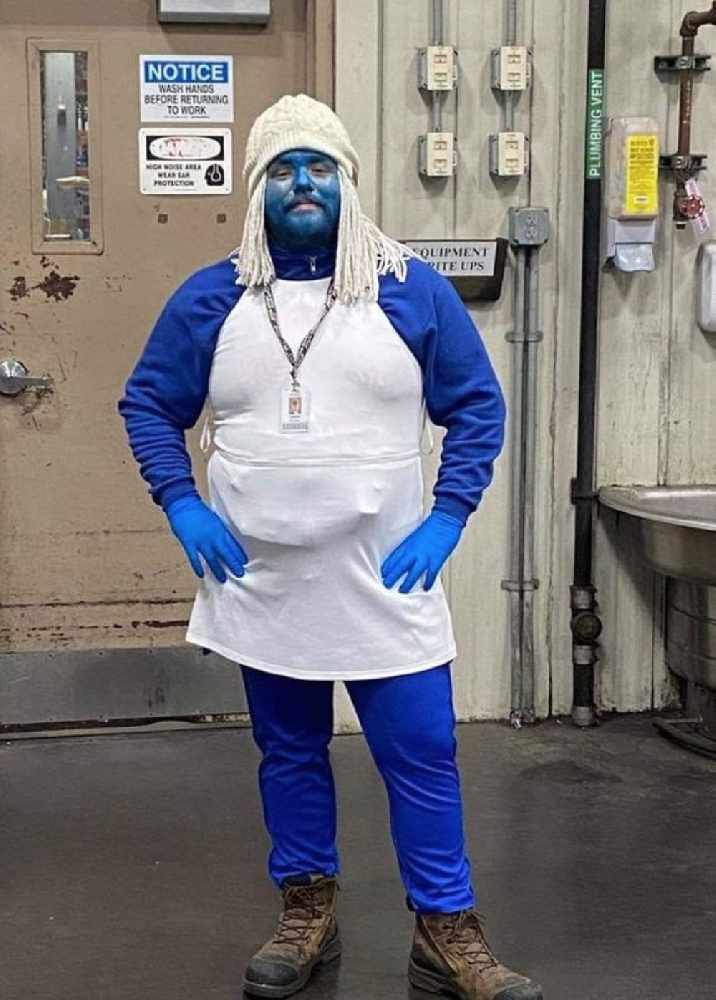 Image Credit: Twitter
Not hiding from the embarrassment of having to work in the outfit all day, the guy in the picture uploaded it on Reddit and people are loving it.
He captioned it saying "All of my coworkers agreed to dress up as Smurfs for Halloween...I'm the only one to go through with it."
One user elegantly summed up the situation while heaping praise on the guy, saying "He's the only one with balls, now blue balls but still big balls."
Poetic.
While we're on the topic, here is an old (but classic) clip of a tradesmen who got pranked into turning up to work dressed as Robin. Enjoy!
(H/T Mirror)
Comments
Add a comment
Log in
to the club or enter your details below.