Hero Plasterer & Roofer Run Into Burning House To Save Mum & Toddler
Posted: Wednesday, February 17th, 2021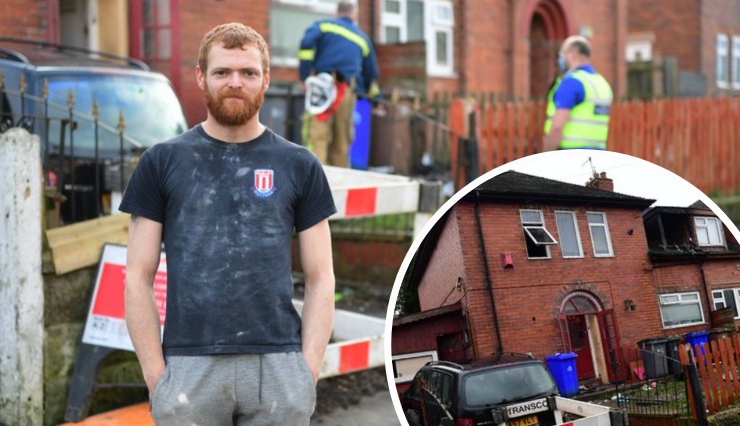 A plasterer and a roofer from Stoke are being hailed as heroes after they ran into a burning house multiple times to save a young mother and her child on Monday night.
Scott Dunn, a 25-year-old plasterer, was at home in his kitchen washing up some plates when he heard a commotion coming from outside and people screaming.
Concerned for their safety, the tradesman ran outside to find smoke and fire coming from a house nearby on Standersfoot Place, Stoke-On-Trent.
With people still stuck inside, the hero instinctively ran straight into the burning building but underestimated the amount of thick black smoke that forced him to retreat.
The plasterer regrouped, found something to cover his face and then re-entered the building where he found an unconscious woman on the floor but was unable to move her on his own.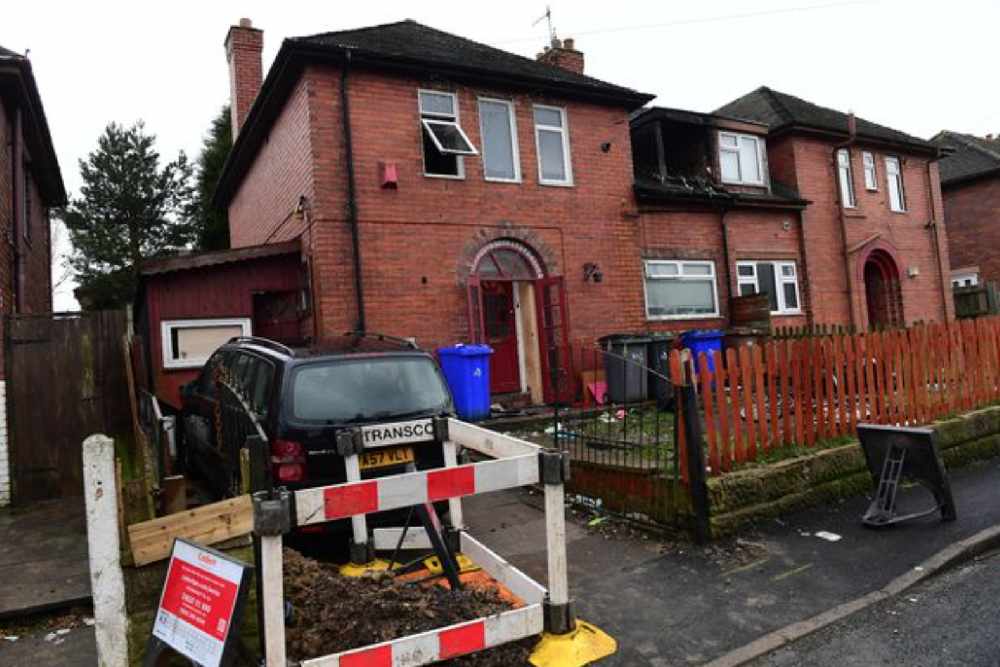 The house that caught fire (Image Credit: Stoke Sentinel)
Yelling out in desperation for help from the street, roofer Jordan Hennessy was nearby and came quickly to help remove the woman and bring her to safety.
Incredibly the plasterer would enter the burning building a third time to rescue the youngest child of the woman - a one-year-old toddler - who was in the living room.
Speaking to the Stoke Sentinel, Dunn explained the chain of events "I was in the kitchen just minding my own business and then I heard shouting outside, so I thought I'll go have a look. I got out and I've seen smoke and flames."
"When I've run into the building a man was at the bottom of the stairs. I've gone past him, run up the stairs, and I've seen loads of black smoke and inhaled some."
"It took my breath straight away, so I've jumped back down the stairs to get something to cover my face, and he passed me a coat."
After noticing the unconscious woman, "I tried to pull her but it was too difficult so I've run back down screaming outside for help."
"It was really fast how everything happened. It was crazy..." https://t.co/7IUclLxaRR

— StokeonTrentLive (@Sotlive) February 17, 2021
"Jordan was standing in the street across the road from me. I was shouting 'come on, quick, help me, she's upstairs in the smoke'."
"As we got to the front door I've run back inside and found a one-year-old kid coming round in the living room. I've picked the kid up, run out, and just as I was running out the door, the window exploded out."
"I passed the kid to one of the neighbours, back inside again, to see if there was anyone else.
"I went in the house three times while it was on fire."
"I did feel like, I've done a really good thing there."
Having pulled the family to safety, it wasn't long before the fire brigade arrived on scene and were able to put the fire out.
In a statement from Staffordshire Police, a spokesman said "A man, woman and three boys were all conveyed to Royal Stoke University Hospital for precautionary checks, relating to smoke inhalation.
It's not yet clear was caused the fire.
An incredible story by 2 genuine heroes.
(H/T Stoke Sentinel)
Comments
Add a comment
Log in
to the club or enter your details below.