Electrician's Halloween Display So Realistic Fire Dept Keep Getting Called
Posted: Thursday, October 29th, 2020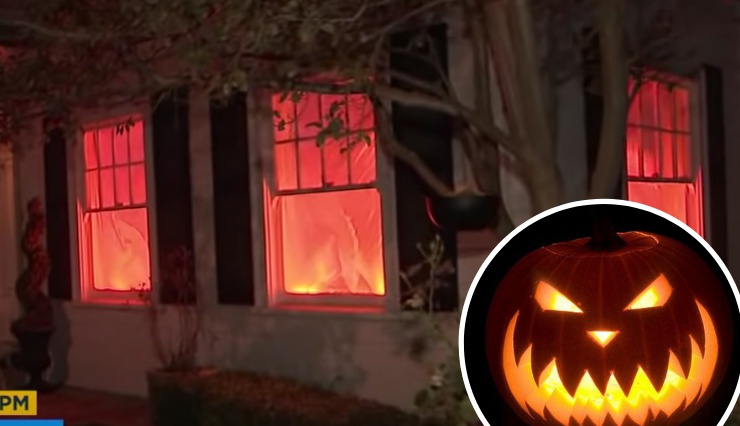 An electrician and his family have taken their Halloween decorations and light display to the next level and it's resulted in the local fire department being called multiple times.
The very realistic display in Riverside, California, which makes it appear as if the house is on fire with a blaze coming through their downstairs windows, has been drawing in crowds to come and see it every night.
Smoke machines have also been placed near the windows that adds to the realism.
The illusion and display is so believable that passersby have reportedly called the local fire department on numerous occasions to report an incident.
As reported by ABC7, the electrician and his wife began their "Pirates Of The Caribbean-themed creation three years ago and have been adding things to it every year"
"It started with a just skeletons, then we added a cannon in the back, the ship and the pretend fire on the side".
While it might seem like a bit of a laugh, a user on Youtube made a fair point in saying " I hope they don't have a real fire because the fire department will say "No, we know that house, it's fake looks real".
Have a look at the display here
(H/T ABC7)
Comments
Add a comment
Log in
to the club or enter your details below.