Aberdeen FC's Shay Logan Probed Over Abusive Texts He Sent Rival Plumber
Posted: Tuesday, November 3rd, 2020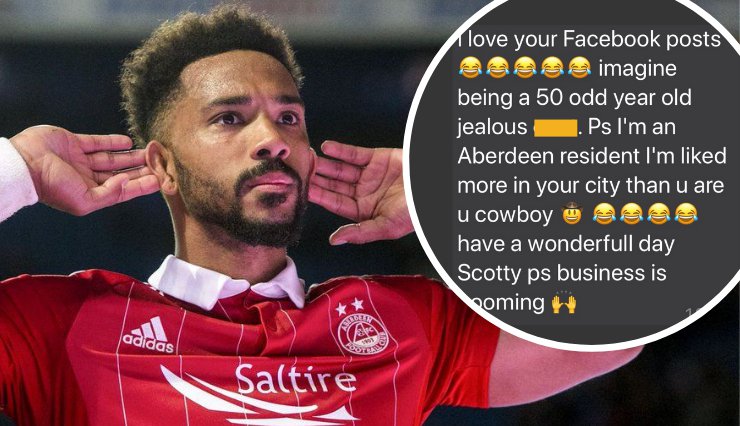 Aberdeen FC's Shay Logan, who runs his own plumbing and heating business on the side of his football career, is under an internal investigation from the Scottish Premiership club, after a rival plumber in the city shared images of a nasty message exchange between the two on Twitter.
It is alleged the exchange was in response to a dispute over a boiler, which resulted in the footballer sending lengthy abusive messages to rival plumber, Scott Davidson, in which he called him everything from a 'cowboy' to a '50 year old jealous c***'.
In one message allegedly sent from Logan, he boasts that he's "lived a life u can only dream of due to my career" and tells the 45-year old that he's "liked more in your city than u are u cowboy".
After receiving the messages, Davidson, who is a life-long AFC fan, decided to share the images online and tagged Aberdeen FC's official Twitter account.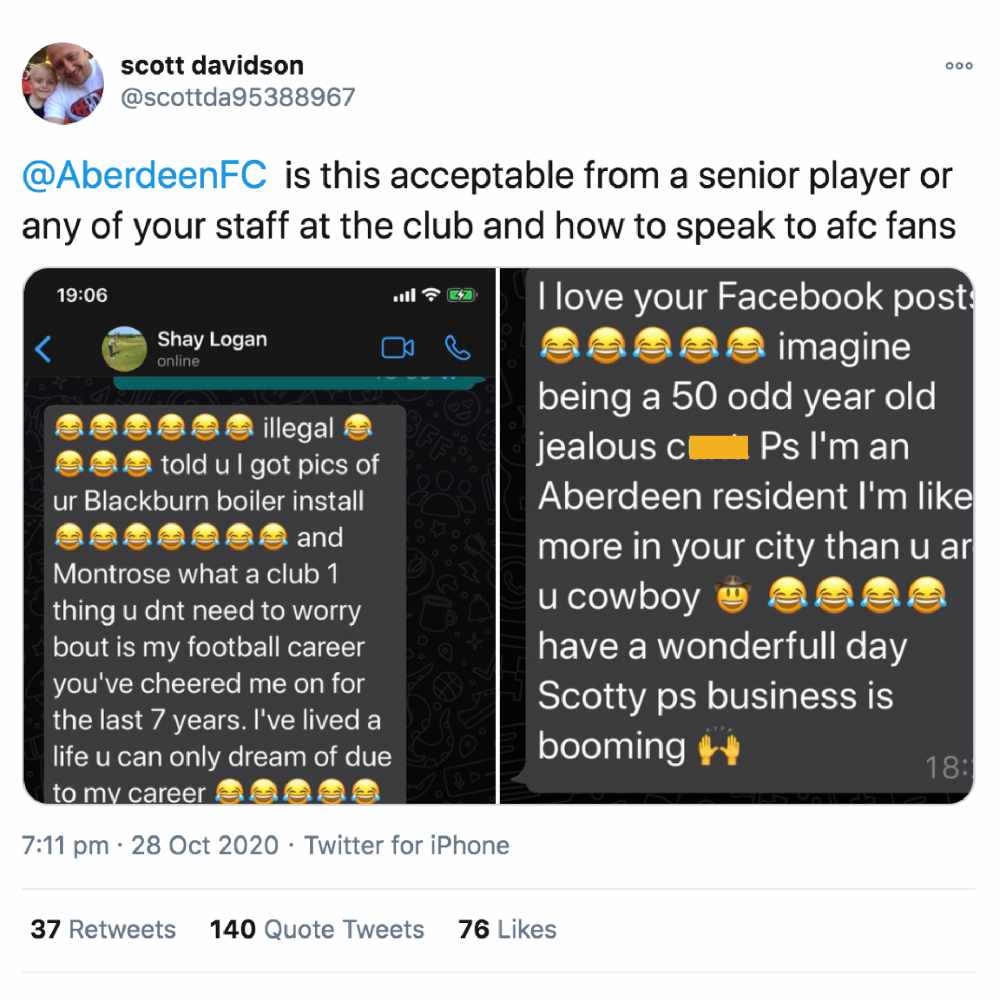 "Aberdeen FC, is this acceptable from a senior player or any of your staff at the club on how to speak to AFC fans?", was the caption he attributed with the images of alleged abuse.
According to the Daily Record, Scott is demanding an apology from the player, saying "The club need to get him to say sorry. He's an ambassador for the team and should act like it".
Logan, who has made more than 200 appearances for the side, started his own plumbing and heating business earlier this year with an eye on the future after his playing days.
He has around a year left before he completes his apprenticeship and currently he splits his time between being on the tools and completing his practical work at college.
Aberdeen FC have confirmed they have launched an internal investigation.
(H/T Daily Record)
Comments
Add a comment
Log in
to the club or enter your details below.