Dad Builds His Daughter A Tree-t
Posted: Tuesday, September 24th, 2019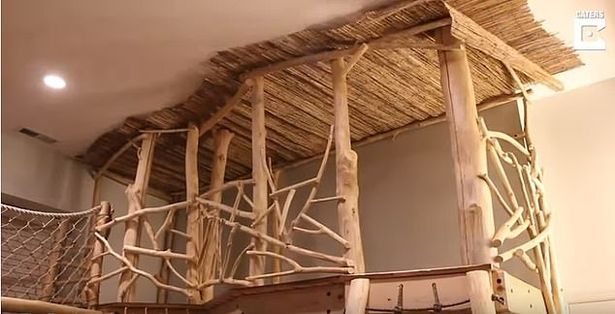 We love a good bit of construction, however, this one really goes further than most.
A dedicated Dad decided to spoil his 4 kids a fairytale treat. Before you get the wrong idea, he didn't lock them in a tower and forbid them from talking to anyone. What he actually did was build them their very own palace.
The Dad, Jared Geddes, happens to be a carpenter (which is pretty handy!). So he decided that this palace was going to be a treehouse.
However, he kind of got carried away. This is no ordinary single room hut with gaping doors and windows. In fact, he even went far enough to design and build an elaborate rope bridge with intricate pulley system to bring her palace to life.
In total, this took a whopping 8 months to build! In time lapsed footage that he loaded up to Youtube you can see how labour intensive it was. Just check out this below:
The mechanical engineer working from The States really used this as a labour of love. The kids could barely wait for it to be built but it took its time.
Perhaps, maybe even more shocking, is that this incredible creation only cost a tiddly £400. He got the wood from his next door neighbour, prepped them all himself, pieced it together and created the perfect play area.
if you wanna see more stuff like this, then Jared has a YouTube channel The Evening Woodworker so if you're interested in this, then it might be well worth checking out.
Trending Stories