The Problem with Plastic in the Building Industry: Neal Maxwell from Changing Streams
Posted: Friday, October 9th, 2020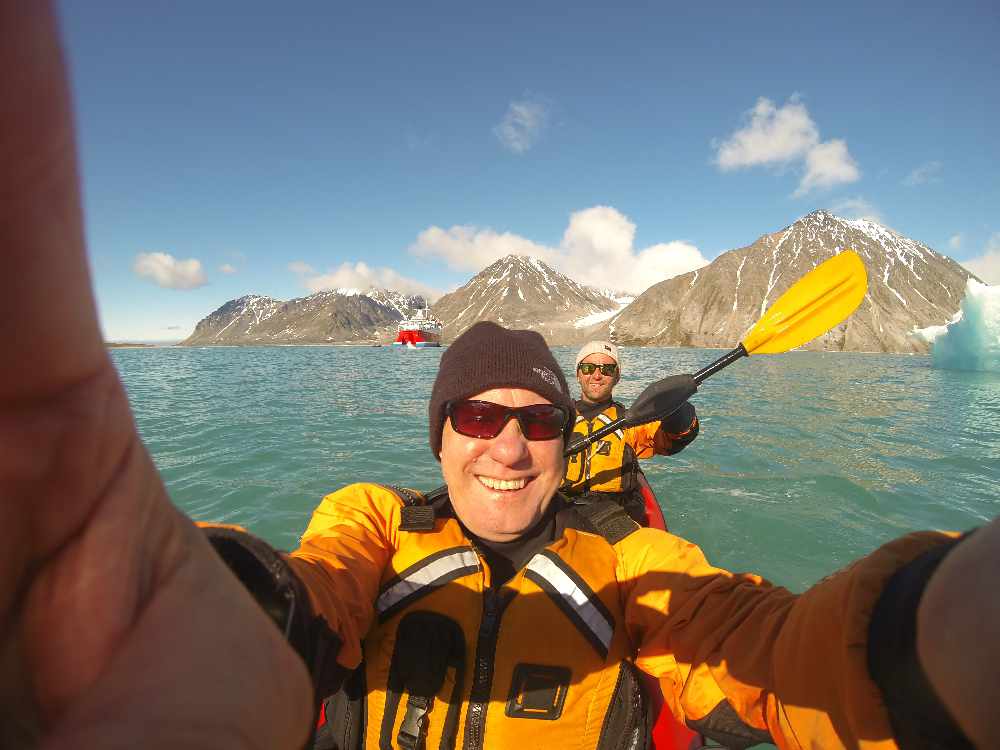 The problem with plastic pollution in the Building Industry is increasing year by year. Neal Maxwell from Changing Streams is now campaigning for immediate change.
It's no secret that where recycling plastic is concerned, change is crucial. Thanks to BBC's Blue Planet, the devastating effect of plastic on the environment and on sea-life has been highlighted now more than ever, making the conversation a household topic. Neal Maxwell from the non for profit organisation, Changing Streams, is now campaigning for change in the Building Industry, believing that severe adaptations need to start happening immediately.
Neal's campaign for change began in 2018, when he travelled to the Arctic for the holiday of a lifetime to celebrate his 60th birthday. "In 2018, I celebrated my 60th by taking part in a year of adventures, from climbing the highest mountains of North Africa to jumping out of a plane over Salisbury at 15,000 ft." says Neal. "Part of my adventures took me on a trip to the Arctic. I didn't realise what a profound and lasting impact it would have on me."
"We learnt so much while we were there. On the trip were 20 scientific specialists from all around the world who helped us understand about the environment and the impact global warming and plastic pollution was having."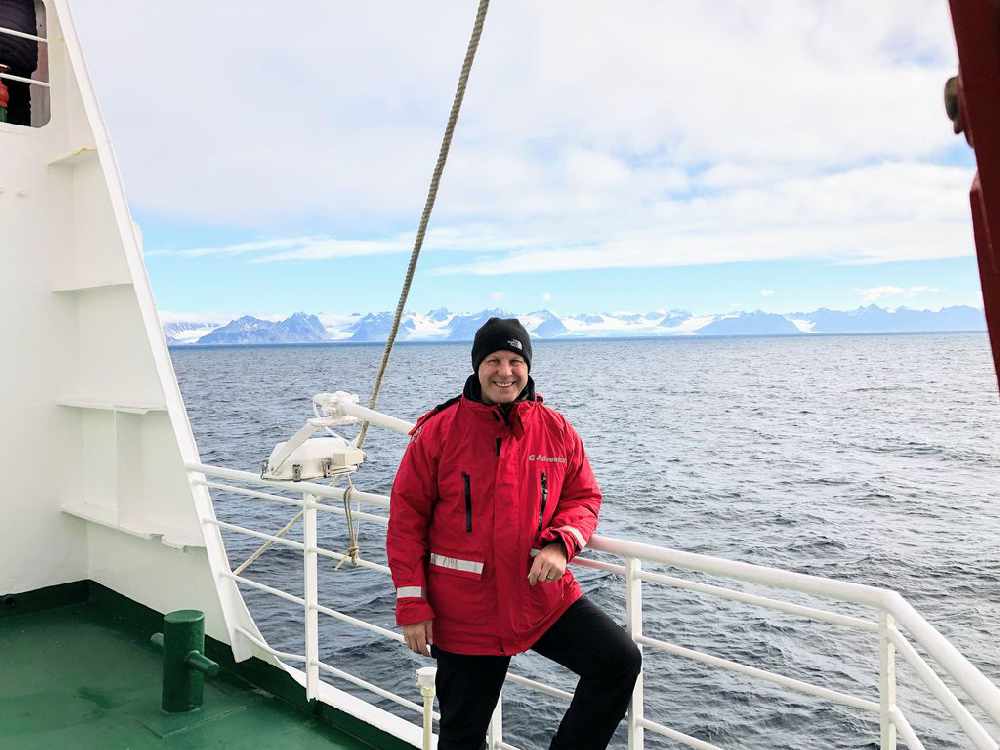 Whilst in the Artic, Neal witnessed first hand the shocking reality of what plastic pollution is doing to the environment and habitats.
"We learnt how a Polar bear had become stranded on an island due to the ice receding earlier than usual. A short time later the same bear was found dead, believed to be in part because of starvation and in part due to plastic ingestion."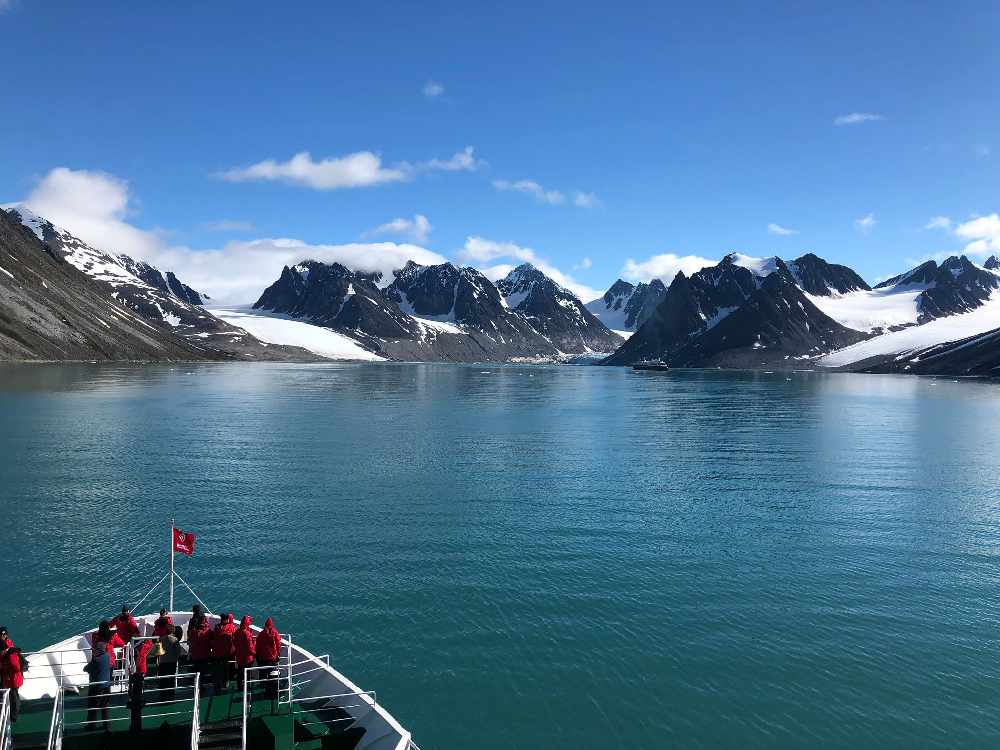 Upon Neal's return to the UK, he was determined to act.
"I didn't realise just how affected I'd been by the trip until we got home and went to the supermarket. I walked in and froze. It was mile upon mile of plastics lining the shelves and it turned my stomach - I had to go and sit in the car.
"I knew at that moment I had to do something about it. I've got three young grandchildren and I didn't want them to grow up in a world where wildlife and nature are becoming extinct, because we are on self-destruct mode. We all need to play our part. I've worked in the construction industry for over 30 years, so I knew that was the place to start. My Arctic trip and that moment in the supermarket afterwards convinced me that I should try to make my industry plastic-free."
Together with the help of Gareth Abrahams, Brendon Kenny and Jonathan Sharples, Neal formed the not for profit organisation, Changing Streams. Changing Streams aims to eradicate plastic within the building industry in just two decades.
"Over the past two years we have come a very long way and really fine-tuned Changed Streams. We are now running a successful membership programme, which opens up doors for members to academic research and access to extensive knowledge platforms. We have also developed an essential workshop initiative to help companies get started on their quest for a plastic-free, sustainable business model."
Changing Streams are now working with manufacturers and the industry to work towards their goals. As Neal says he "knows from experience" that contractors are more likely to adapt to changes if their customers are demanding it.
"Changing Streams wants to make real change from the top - we want our charter to create lasting transformation in the industry. But everyone has their part to play to make a difference. Small changes from tradespeople on-site can really start to have an impact."
Despite starting at the top, Neal stresses that everyone can play their part in reducing their plastic usage. Giving the follow advice:
"We want to encourage behavioural change across the industry, for example asking for products not to be shrink-wrapped in plastic or enquiring about plastic alternatives when ordering materials. It's not just about tackling materials and packaging either, simple changes on site such as responsibly disposing of recyclable plastics, and swapping plastic bottles for re-usable flasks and pre-packed sandwiches for lunchboxes all add up".
Changing Streams are actively seeking to recruit members of the industry from all levels of expertise who share their vision, knowing there is strength in numbers in order to make a real impact. They intend to become an official accreditation and be known in the industry.
"Our ultimate ambition is for the Changing Streams charter to become mandated in local and central government. We want it to become an official, authorised accreditation throughout the industry, so everyone has to follow the guidelines. We don't want plastic reduction to be a nice to have, it has to be a necessity, which is the only way we will effect real change."
What's your view?
To find out more about Changing Streams, visit their website changingstreams.org/ or email them directly at admin@changingstreams.org
Catch Dr Wendy Jones, Company Secretary of Changing Streams on The Clive Holland Show, Wednesday 14th October 2020 or listen On Demand here.
Comments
Add a comment
Log in
to the club or enter your details below.