The K-Briq: World's First Recyclable Brick Goes in to Production
Posted: Monday, October 12th, 2020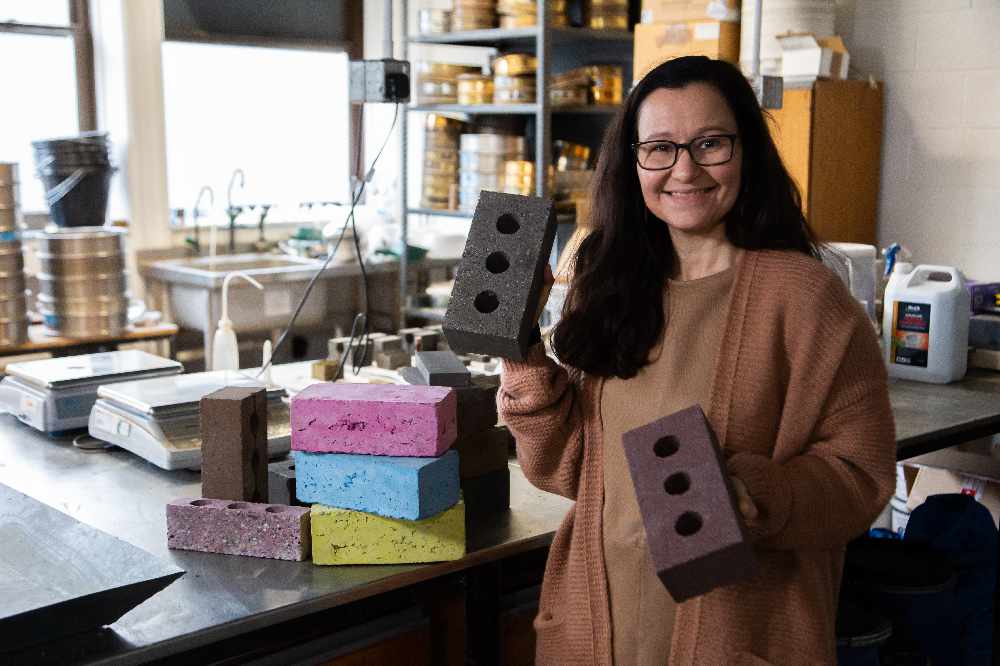 Professor Gabriela Medero, with the help of other Scientists at Heriot Watt University in Scotland began work creating the K-briq over 10 years ago, with the aim to reduce environmental impact in the construction industry.
""I have spent many years researching building materials and have been concerned that modern construction techniques exploit raw materials without considering that they are amongst the largest contributors to carbon emissions," says Medero, continuing "The amount of waste they produce is not sustainable long-term."
The K-briq claims to slash CO2 emissions that are produced with a traditional fired brick. It can also be made in any colour and uses less than a tenth of the energy needed in classic manufacturing. Made from brick, concrete and plasterboard waste combined with a discreet binder, the K-briq is then compressed to size without the need for firing. Not only this, but it is also much stronger and durable when compared to traditional kiln-fired bricks.
Medero co-founded Kenoteq to put the recyclable bricks into production and after passing a quality test, a deal with Hamilton Waste & Recycling will see the product ready for commercial production in Edinburgh at its recycling site. Producing the bricks in Scotland will minimize the amount of transportation needed to complete the process.
"The K-Briq looks like a normal brick, weighs the same and behaves like a clay brick but offers better insulation properties. It is sustainable and not kiln-fired so it is far better for the environment and represents massive savings for the construction industry in terms of related taxes." says Modero. "We are proud to be scaling it up to meet both the needs of the construction industry and to support the sustainability targets of both the Scottish and UK governments."
Catch Professor Garbriela Medero on The Clive Holland Show, Wednesday 14th October 2020 1pm-4pm or listen On Demand here.
Comments
Add a comment
Log in
to the club or enter your details below.