Respirable Crystalline Silica: The Unknown Disease in Construction
Posted: Monday, October 19th, 2020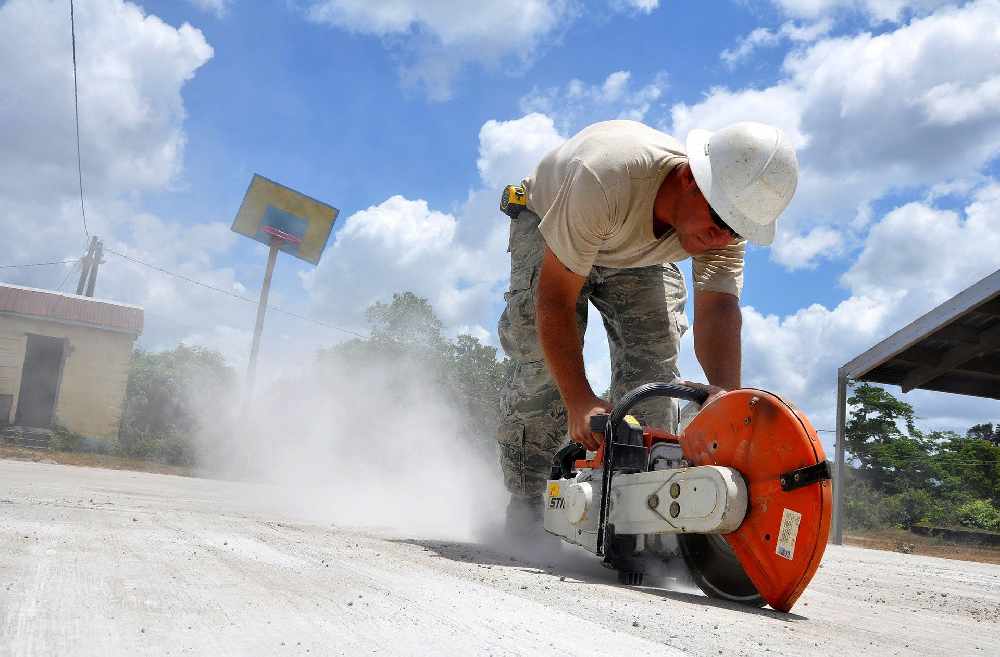 Silica is a natural substance that is found in materials such as bricks, concrete, rocks, sand and clay. The substance is revealed when these materials are cut or sanded down, causing a highly toxic dust, Respirable Crystalline Silica (RCS) that can be fatal if breathed in. In the construction industry alone, approximately 2.2 million workers could be at risk of respiratory diseases including Silicosis, cancer, and more. Now, The British Occupational Hygiene Society (BOHS) are campaigning to raise awareness to prevent very avoidable deaths and illnesses caused by RCS in the construction industry.
RCS is sadly not a commonly known threat in the Construction Industry, but The British Occupational Hygiene Society (BOHS) are working to change that, urging MP's to act now and prevent more tragedy.
In the worst instance, RCS can cause Silicosis and even lung cancer. It is estimated that over 500 Construction workers die each year from Silicosis alone, a figure that BOHS say could easily be avoided if people knew the dangers and had the correct personal protective equipment. It is believed that 75,000 cases could be prevented easily if action was taken and awareness was greater within the industry.
In BOHS' letter to MP's, they suggest the Government should follow Australian legislation, who have put forward legislation for real change.
Earlier this year, the All Party Parliamentary Group (AAPG) for respiratory health published a report named "Silica – the next asbestos" which warns of the immediate dangers and very real threat to British workers. The report also highlights the lack of health protection in the workplace for Construction workers and stresses the need for change. BOHS are working to follow up on the recommendations in the report, having contributed to it also.
A recommended change from the report included making silicosis a reportable illness for employers under the Reporting of Injuries, Diseases, and Dangerous Occurrences Regulations (2013) for those who are still at work and exposed to Silica on a regular basis. APPG also urged the Government to amend the Health Protection (Notification) Regulations 2010 to make silicosis notifiable through the soon-to-be obsolete, Public Health England.
BOHS have also set up the "Breathe Freely" initiative, which aims to reduce occupational lung disease in the UK and raise awareness of "both the problem and how to do something about it."
"We can protect workers' health and prevent most of these diseases and deaths. It is not just "the right thing to do", it is good for business as well. And broad acceptance of this is part of the solution."
Kevin Bampton, CEO of BOHS said "Brexit is likely to dominate the Parliamentary agenda, but this is literally life and death," continuing, "Parliamentarians have recognized the urgency of this issue; we are now asking them to follow through on this. Action now can prevent COVID-19 deaths, but also long-term illness and disability."
Tune in to The Clive Holland Show, Monday 19th October 2020 to hear Kevin talk more about RCS, or listen On Demand here.
Comments
Add a comment
Log in
to the club or enter your details below.