Mental Health Awareness: The Lighthouse Charity
Posted: Thursday, November 26th, 2020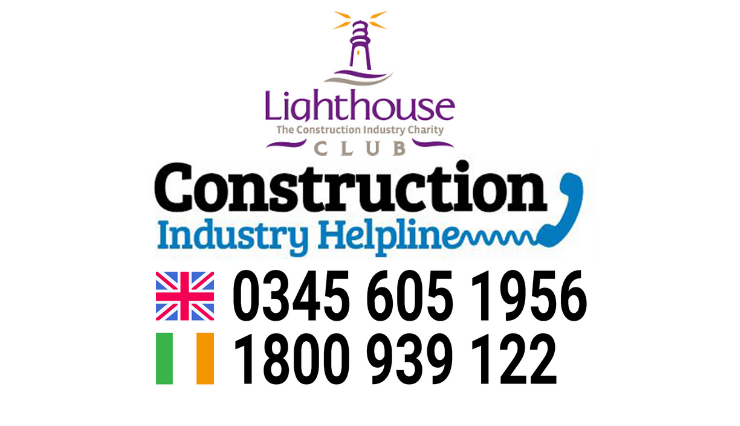 Bill Hill, CEO of the Lighthouse Charity, wants Tradespeople to know that if they're struggling, they have somewhere to turn.
Recent data published by the Office for National Statistics (ONS) has revealed that male suicides are tragically at their highest in two decades.
"As a male dominated industry we know that construction workers will account for a huge proportion of these figures. I hardly dare think about what that means for this year and I hate to use the word 'figures'. These are people, and every one that takes their own life leaves behind parents, children, brothers, sisters and friends. The ripple is far reaching and devastating." says Bill Hill, CEO of the Lighthouse Charity.
The Lighthouse Construction Industry Charity is the only charity that provides physical, mental and financial wellbeing support to construction workers and their families in the UK and Ireland.They provide a confidential 24/7 Construction Industry Helpline and supporting app which provides information, advice and guidance on a huge variety of wellbeing issues.
"We already know that construction workers are on the highly vulnerable list. Over 85% of the workforce are male and over 50% of the sector is made up of self employed, agency staff or on zero hour contract workers. The lack of job security can contribute significantly to poor mental health." he continues.
With the current lockdown adding pressure to many self employed Tradespeople, The Lighthouse Club Charity want it known that they are here to support anyone struggling.
The charity are ready to respond to the needs of the industry, encouraging tradespeople to get in touch.
"Our mission is that no construction worker or their family should be alone in a crisis and being able to respond so quickly to the needs of our construction community means that we really can make a difference."
The Construction Industry helplines are open 24/7.
Phone: UK 0345 605 1956, ROI 1800 939 122
Comments
Add a comment
Log in
to the club or enter your details below.