Mates In Mind Launch Survey For Mental Health in Construction
Posted: Friday, September 10th, 2021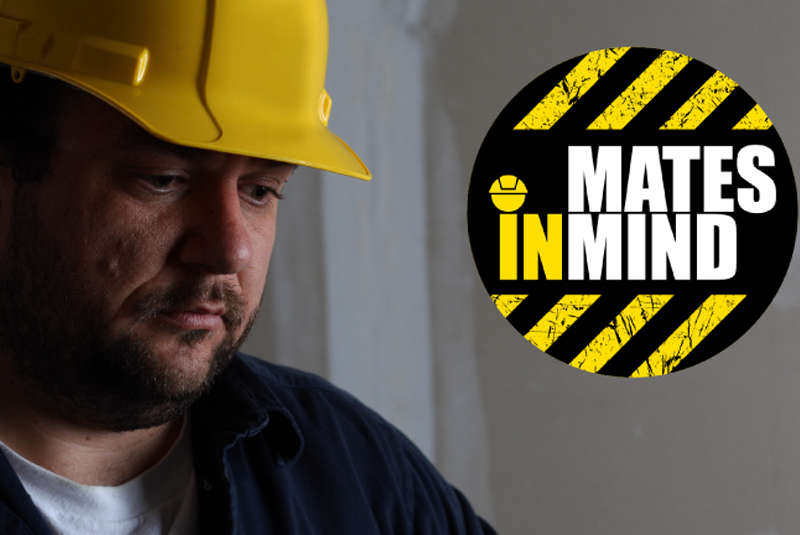 Mental health problems and suicide in the construction industry are at an all time high at the moment, with suicides in the construction sector being three times higher than the national average of any other line of work.
This is why mental health charity Mates In Mind have been eager to conduct some research to find out more about why this is – and how people in the construction industry have been affected.
They've been targeting sole traders and smaller organisations within the trade to find out more about what causes these struggles – and what they can do to try and support and help the people that are suffering.
Speaking to Fix Radio on the Clive Holland Show, Managing Director Sarah Casemore said:
"There's a worrying number of people who aren't seeking help in this area and we don't know why this is. It could be through stigma, it could be through employers of all sizes to try and encourage a really create a healthy supportive workplace and a real positive approach to mental health, so that people aren't afraid to seek help to tap with a mate, about actually what's going on in their life, and the challenges they might be having.
"What we're doing is launching some research into, you know, how to really contact these small businesses, the ones who don't have the benefit of a big HR department, but are equally facing the pressures of the pandemic and pressures of life and finances, etc. We're asking how can we best support them through their mental health issues?"
Mates In Mind also went on to say 'The aim is to identify the prevalence of mental health issues across the trades/ self-employed; the impact these have; identify the help-seeking behaviours. Furthermore, it aims to identify methods by which we can best reach and engage with this audience.
'The outputs will be used to provide evidence-based recommendations for the development of practical resources to offer mental health advice, guidance and support to this cohort'
They are also partnering with B&CE as well as the Institute of Employment Studies for this research – and look to publish the results of the survey in December of this year.
The survey is taking place between the 10th September to the 29th of October, over an 8 week period and if you'd like to do your bit to contribute to the survey, you can do so here:
Trending Stories
Comments
Add a comment
Log in
to the club or enter your details below.