Luke and Jay: The Lipsyncing Plumbers Taking Tiktok by Storm
Posted: Tuesday, October 27th, 2020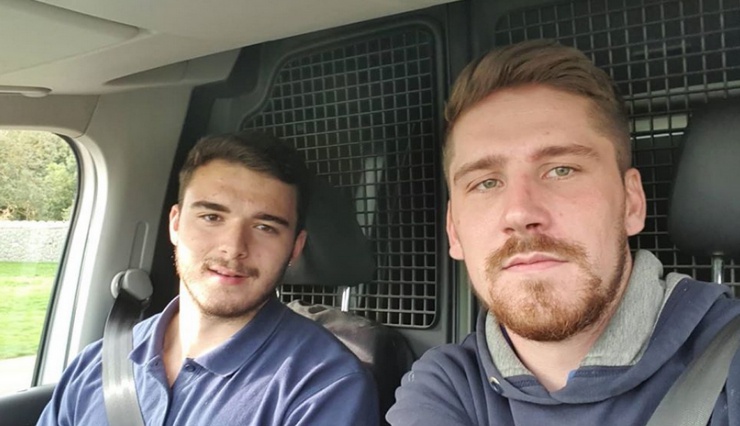 Luke and Jay are two 'lipsyncing' plumbers who are taking the TikTok world by storm. In this current economic climate, it is very easy for most people to feel down or depressed, which is why people like Luke and Jay are a refreshing influence on the social media scene with their 'positive vibes' mantra.
Tiktok is a social media video sharing platform, where users communicate and express themselves through short videos. There has been some controversy with Tiktok in the media as of late, with Donald Trump wanting it banned in the USA and it being completely banned in India, due to its origins in China.
Despite the controversy, Tiktok is the number 1 social media platform currently in the UK, being downloaded on average 1 million times a month. It is also the 7th biggest social media platform in the world.
Luke and Jay were two everyday plumbers, up until they started a TikTok account and their lives changed. They are now a Tiktok and social media sensation, known for their quirky dancing and lip syncing to popular songs, whilst sometimes on the job in their signature high-vis jackets and hard hats.
Their description on Instagram is 'just having a lovely time!' and they are spreading positivity daily with captions such as 'Have a great day!' on their videos, bringing many a smile to fans. They have an absolutely massive 262.6k following on Tiktok, with over 1.5 million likes on their videos. Their popularity is quickly spreading to other social media sites too, such as Facebook and Instagram and we predict it won't be long before these boys hit the mainstream media.
You can follow Luke and Jay on Tiktok @ctdiaries and @jaydiaries and on Instagram @ctdiaries1.
They will also be guests on The Clive Holland Show on Wednesday 28th October 2020, listen here from 1pm or catch up On Demand here.
Comments
Add a comment
Log in
to the club or enter your details below.