Green Homes Grant Deadline Extended Until March 2022
Posted: Thursday, November 19th, 2020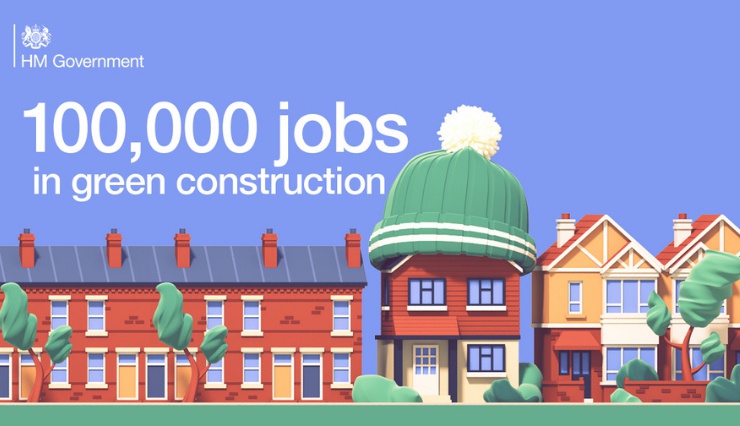 The Prime Minister has announced the extension of the Green Homes Grant until March 2022.
On the 18th November 2020, the Prime Minister announced an extension of the Green Homes Grant until March 2020.
The scheme will continue to fund up to two-thirds of the cost of certain green home improvements up to £5,000, or 100% of the cost for homeowners on low incomes, up to £10,000.
Improvements must be completed by 31 March 2022 when the scheme closes.
TrustMark CEO Simon Ayers says: "The time for innovation and development is with us and we all have a part to play. Through the Green Homes Grant we can collectively contribute in the delivery of low carbon homes, providing healthier and more comfortable living conditions, whilst helping reach the goal of net-zero."
Many tradespeople had serious concerns about the initial deadline of the 31st March 2021, with worries that projects would not be completed on time.
The extension comes as a relief for many builders, a large majority of who had not acquired their TrustMark accreditation (required for eligibility) and believed that the short deadline wasn't worth the level of investment required to work on the scheme.
Chief Executive of the Federation of Master Builders, Brian Berry, said:
"The extension of the Green Homes Grant for another year is very positive news, and shows that builders' concerns have been listened to. This will give the reassurance needed to the building industry to invest in the scheme. Our existing homes contribute 20% of all our carbon emissions and consume 35% of our energy."
To carry out work under the scheme, you will need to be certified to install energy efficiency measures and register to take part in the scheme.
Green Homes Grant installers can continue to work in people's homes under the National Restrictions from 5th November, following the COVID-19 Secure guidelines.
To find out more about the scheme, visit the Government's Green Homes Grant guidance.
Only TrustMark-registered businesses can register to be a Green Homes Grant installer.
To register as a certified installer with TrustMark, click here. You then will be added to a directory of certified installers, where homeowners can contact you to get a quote.
Comments
Add a comment
Log in
to the club or enter your details below.