Grant UK #ShowUsYourSnood Social Media Competition
Posted: Tuesday, November 17th, 2020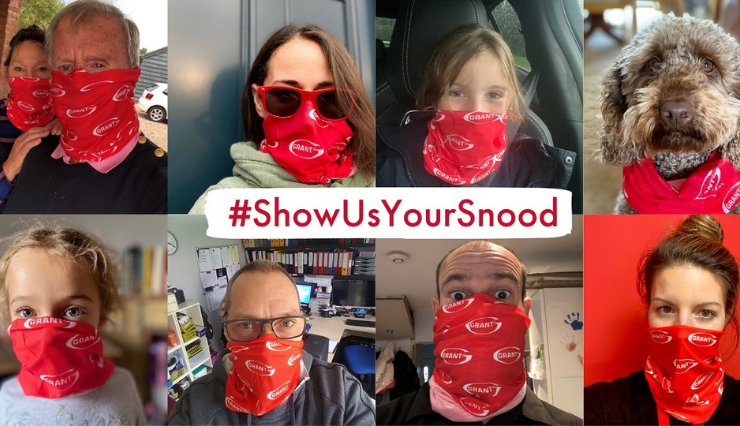 Grant UK are running a #ShowUsYourSnood competition across their Social Media platforms, enter for the chance to win an exclusive Grant UK backpack filled with goodies.
The competition is being ran across Grant UK's Twitter and Facebook social media channels, simply asking customers to take a selfie in their Snood.
10 Grant backpacks filled with goodies are up for grabs over the next month for the best snoody poses. All you need to do to enter is tag in @myGrantUK to your post, follow and use the hashtag #ShowUsYourSnood.
"It's time to put on your snood, strike a pose and send us your picture!" says Anna Wakefield, Head of Marketing for Grant UK.
For more details and to enter the competition visit Grant UK's Twitter or Facebook feed: @myGrantUK. Terms and conditions apply.
To get your hands on your Snood, contact your local Area Sales Manager at Grant UK via their Support page.
Tune in to The Clive Holland Show, Tuesday 17th November 2020 to learn more. Or alternatively, listen On Demand here.
Comments
Add a comment
Log in
to the club or enter your details below.