Don't Do It Yourself Campaign: The Gas Safe Register
Posted: Monday, November 2nd, 2020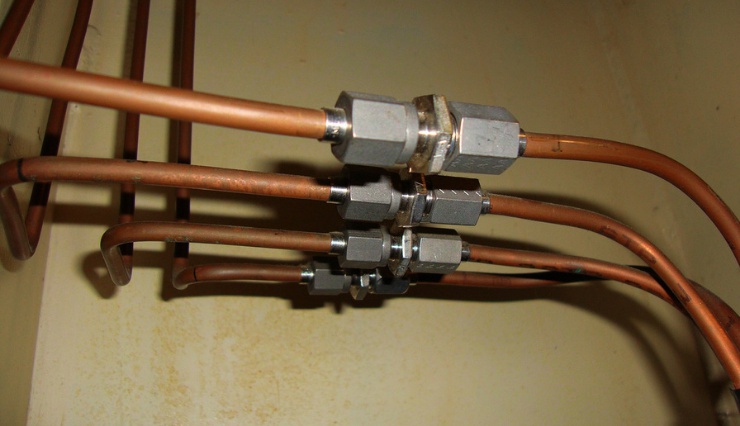 A recent survey for The Gas Safe Register has revealed that over half of Brits are more likely to carry out gas related projects during lockdown and social distancing, regardless of them not being experienced professionals. The Gas Safe Register have launched the 'Don't Do It Yourself' Campaign, to warn against the temptation to do gas-related projects that could be potentially very dangerous.
A survey provided for The Gas Safe Register has revealed that over 2,000 gas-related jobs being carried out by British householders could have gas safety repercussions, proving potentially very dangerous situations for those who aren't registered professionals. Over half of the people surveyed admitted to not having the necessary experience or know-how needed to carry out the work safely.
"As we continue to spend more time at home, it's the perfect opportunity to tackle some of those little jobs you may have been putting off. However, these new figures show a worrying number of people planning to take on gas work that could result in potentially deadly incidents. When it comes to some of the more complex jobs – such as fitting, fixing or moving gas cookers, hobs, boilers or fires – it is vital to go to trade experts who have the right skills to carry out the work safely." says Bob Kerr, Gas Services Director for the Gas Safe Register.
Some of the data from the survey is quite concerning, with over a third (35%) of UK adults saying that wouldn't consider hiring a Tradesperson during COVID-19 due to the current climate, with only two fifths (40%) saying that they would only contact a professional if they had major and imminent warnings of a gas-related emergency.
"Gas Safe Register is reminding the public that if you do find yourself in a gas emergency, it's vital you seek the help of a registered expert. Gas engineers are listed as key workers and as such, are still conducting home visits, with the necessary precautions in place, during this period of social distancing and staying at home."
To find out more about the campaign, tune in to The Clive Holland Show, Monday 2nd November 2020 to find out more information from Sarah Hill, Engagement/Alliances Marketing Manager for The Gas Safe Register. Or alternatively, listen On Demand here.
Comments
Add a comment
Log in
to the club or enter your details below.