Construction Community: Tarmac launches the Blue Circle 'One of the Family' Podcast
Posted: Monday, January 25th, 2021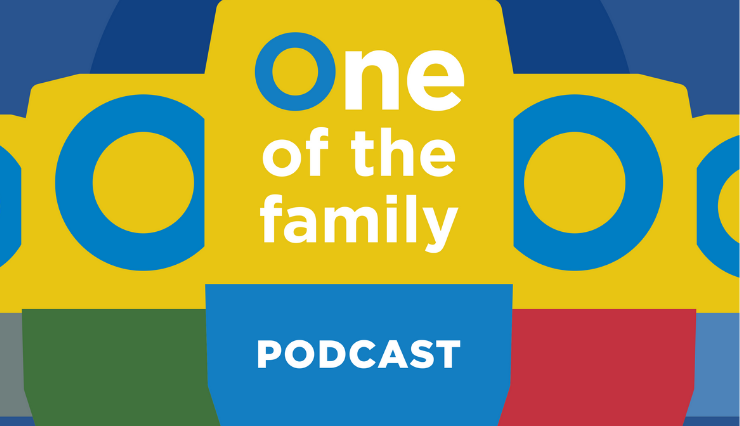 Tarmac Cement have launched their 'One of the Family' Podcast this month, aimed to support struggling Tradespeople and Construction workers.
The 'One of the Family' podcast will feature hot topics in the Construction Industry, as well as discuss issues that fellow Tradespeople are facing in the building world. The podcast will feature a range of industry figures, highlighting all aspects of the Trade world.
The first two episodes are focused around mental health, a topic that FIX Radio have campaigned for during this challenging time. With awareness of mental health and the help available never being so important, Pete Cape from the Band of Builders joins Tarmac in their very first episode. Peter is a qualified Mental Health First Aider and a front-line member of the Band of Builders aftercare team.
Ahead of each episode, listeners will be able to submit questions into the podcast, for guests to answer and to discuss. Future episodes are expected to feature hot-topics in the Construction Industry right now, such as Women in Construction, industry best practice and many more.
For further inspiration and to keep up to date of these topics, make sure you tune in The Clive Holland Show on FIX Radio.
"After what has been an unusual and challenging year for many of us in the world of construction, we are delighted to launch this new podcast." said Gareth Gareth Osborne, Senior Marketing Manager at Tarmac Cement.
"We'll be talking about the topics which matter most to tradespeople. Whether it's to open the conversation on a difficult topic, to laugh about bodge jobs or to share top tips, this podcast is a celebration of the tradie community. It will also give tradespeople an opportunity to voice their opinion and lead the conversation on the issues that matter to them." Osbourne continued.
"Our first episode offers a discussion into the very important issue of mental health and we really do hope listeners will find this valuable."
The 'One of the Family' podcast will be available to listen to on most podcast platforms, such as Spotify, Apple music, Google podcast and Stitcher. Episodes will be released every two weeks, starting this year and they will also be available on YouTube.
Contact cement.marketing@tarmac.com to find out more and submit your questions.
Gareth Osbourne, Senior Marketing Manager at Tarmac Cement will be on The Clive Holland Show to discuss more on Tuesday 26th January 2021. Tune in from 1pm or listen On Demand here.
Comments
Add a comment
Log in
to the club or enter your details below.