Fix Radio Promo Tour with Schneider Electric
We're on the road this autumn with Schneider Electric and their brilliant new Easy9 Compact Consumer Unit!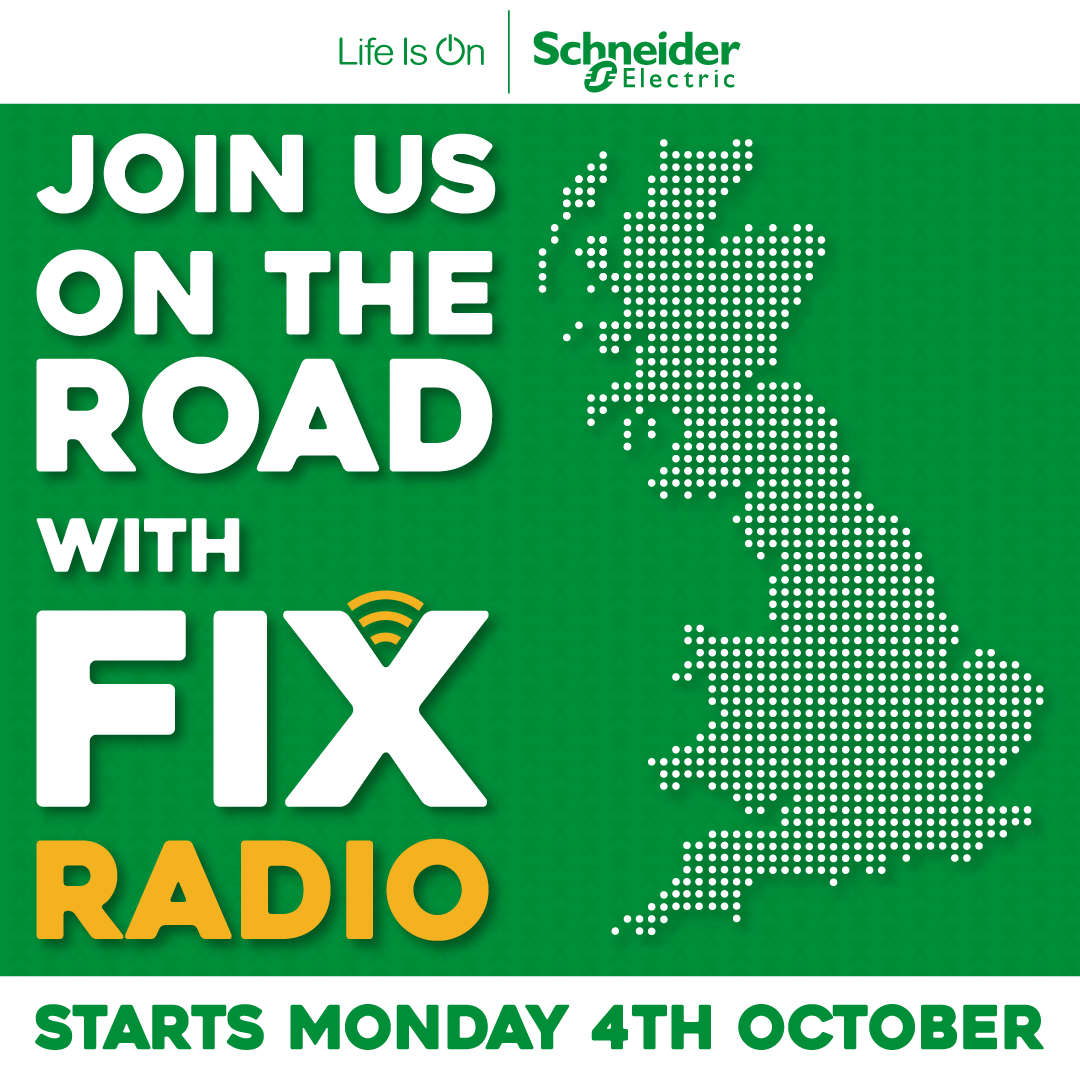 Coming to an electrical distributor near you, the Fix Radio Promo team are going to be out and about in our Schneider Electric van - hitting the road and potentially getting you winning BIG!
The tour is your opportunity to get your hands on the new Easy9 Compact Consumer Unit from our mates at Schneider - which comes with a whole host of features to make the life of any spark so much easier, including:
A compact size, suitable for those more restrictive jobs in tight spaces

Multiple knock-outs on all sides for ease of cable entry

Versatile circuit configuration - RCBO or split-load configuration

Large terminals for compatibility with even the largest cables...and loads more!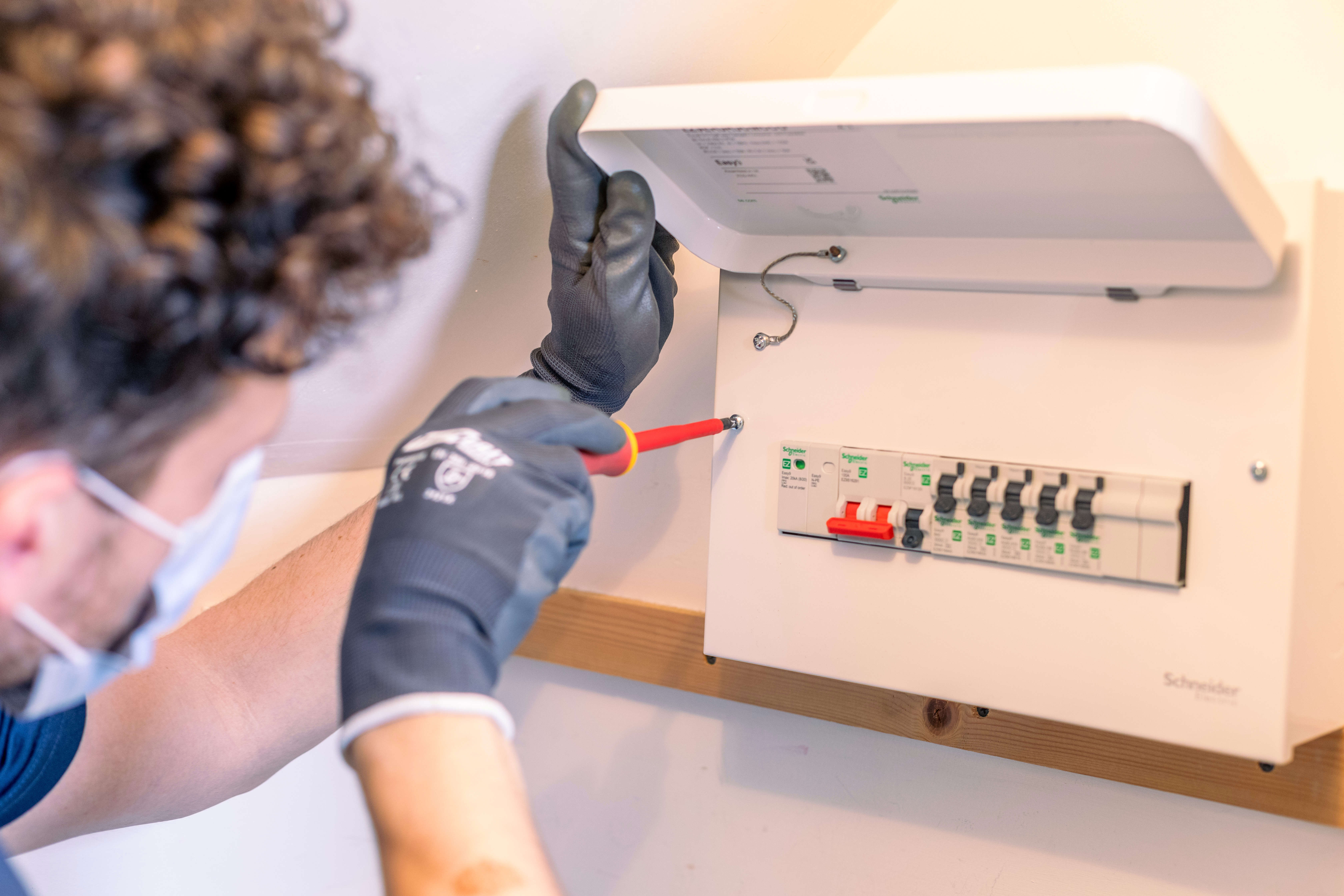 We're going all over the country across 8 weeks with Schneider Electric, hitting up a load of electrical distributors near you- so make sure you join us for breakfast, a chance to chat with Schneider product experts AND the chance to win an EASY £1,000 to celebrate the Easy9 Compact Consumer Unit!
All you need to do, is join us one morning on the tour, grab a picture with the team and tag Fix Radio on Instagram #BreakfastwithSchneider, and the brand new Schneider Electric account too! You'll automatically get into the draw to win a grand - and keep checking back here to see yourself in our gallery!

Have a listen below to find out more, and keep listening to Fix Radio for updates from October 4th and for the duration of the tour!
Check out the list of locations, come track down the Fix Radio promo team and WIN - with the Schneider Electric Easy9 Compact Consumer Unit!
Monday October 4th: Rexel, London NW10 7UA
Tuesday October 5th: Rexel, London NW10 7UA
Wednesday October 6th: CEF Watford WD24 4JH
Thursday October 7th: Edmundson Electrical, Docklands E16 4SA
Friday October 8th: Edmundson Electrical, NW10 7JJ
Monday October 11th: CEF Croydon CR0 3RY
Tuesday October 12th: R&B Star (Elec Whslrs) Ltd, Crayford DA14SD
Wednesday October 13th: Edmundson Electrical, Blackfriars SE1 5JT
Thursday October 14th: CEF, London City E16SF
Friday October 15th: Rexel, Croydon CR03JX
Monday October 18th: Rexel, Brentwood CM13 1TA
Tuesday October 19th: Rexel, Southend-on-sea SS2 5TE
Wednesday October 20th: Rexel, Barking IG11 OAS
Thursday October 21st: Edmundson Electrical, Ashford TN240GA
Friday October 22nd: CEF Stratford, London E3 2JE