THE FULL FIX SIX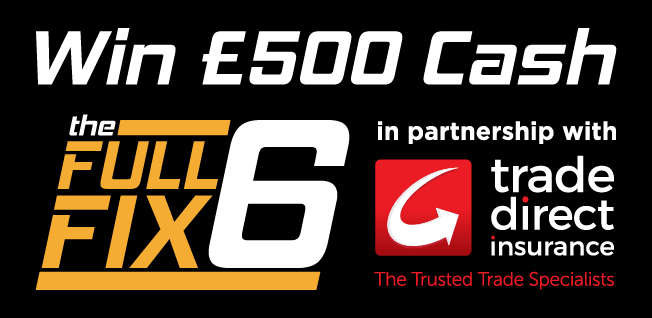 We've teamed up with our partners at Trade Direct Insurance to give one lucky player the chance to win £500 live on air every week!
All you need to do is enter below and we could be calling you to play live on air with Paul Burrell during Kickin' Off.
Correctly predict the results of all six of Pauls weekly sporting events and you'll win £500 cash.